Get To Know AIC Campus Police
Campus police work twenty-four hours every day to help protect the students, staff, and the campus itself at American International College. Everyone knows they are the ones that are in charge to keep people safe, to protect us from violence off campus, and to keep everyone in order. Campus Police operate as a team and have people who play different roles, but who are very important on the team. They spend most of their time with the same group of people and have built many relationships and friendships throughout their time working on campus.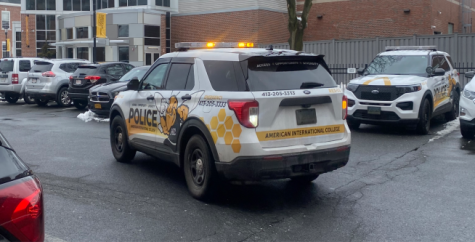 Lieutenant Robert Lagimoniere confessed, "For the couple years I have been working here, I can definitely say there is a sense of comradery between the people working here." He revealed that this profession is usually filled with type-A personalities, meaning they possess a tough exterior, a serious attitude, and have no time for playing games. But at AIC, it is clear that campus police have each other's backs, and there is definitely a trust between officers. Lieutenant Lagimoniere believes that in this profession it is important to have friendships and relationships with the other officers because trust comes with the job. Working with a team is especially important.
Kathy Starke, one of the dispatchers on campus, expressed, "My relationship with the team is a very cordial, professional working relationship. We all have our own roles and move as a team." As dispatcher for the team, Starke oversees monitoring cameras and gathering information from phone calls. She is the first point of contact when responding to emergency calls, and she facilitations communication between officers. She believes her role is very important to the team because she controls when and where the officers go. The officers rely on her to give the proper information in violent situations so they react in the right way to defend themselves. She must read a situation in order to keep her team safe. Dispatchers are the first point of contact for any emergency, and they must notify officers, students, and staff in order to keep campus safe. In her words, they are the "eyes and ears" of what goes on on campus.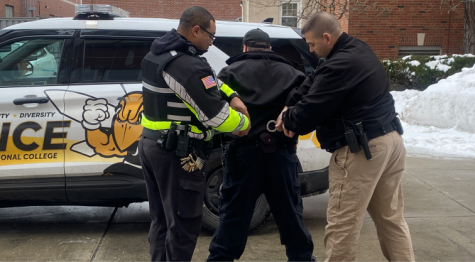 An intern, Kailah Hicks, revealed, "I learned how things regulate around campus and more about law enforcement." The interns have learned how campus police operate by joining officers on patrol or tag tours, going to the courthouse, learning how to properly write a report and do key performance indicators (KPI). Interns also have the opportunity to be a dispatcher by documenting activities on campus and answering phone calls, and much more. The officers take the time to explain protocols, how to react to certain situations, and how to use the gear that is provided.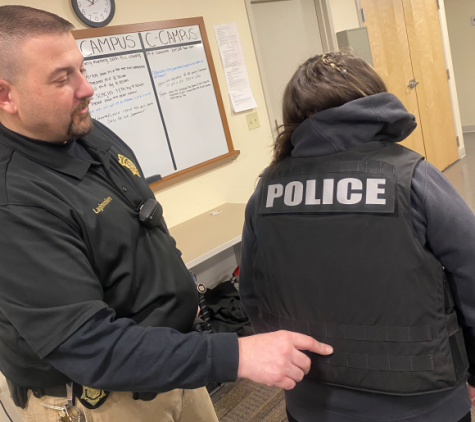 One intern, Nyree Spears, stated that "The environment at campus police is positive, very patient, and welcoming." The interns on campus have expressed that they feel comfortable being in their space. The officers are taking the time to calmly explain the way things roll in the station. Even though the officers are educating the interns, they  also present a professional, inviting, and family-oriented environment.
AIC Campus police are people who must rely on each other, no matter their status, rank, or position. They have stressed that working in this profession is hard to do by yourself and people must learn to work with a team. They believe the bond they have created with each other is very strong, healthy, and positive. The interns have also expressed that they feel comfortable with the officers because the way the officers interact with one another is healthy. The interns do not feel intimidated because they have a closer relationship with the officers.