AIC Graduate is Hopeful for the White House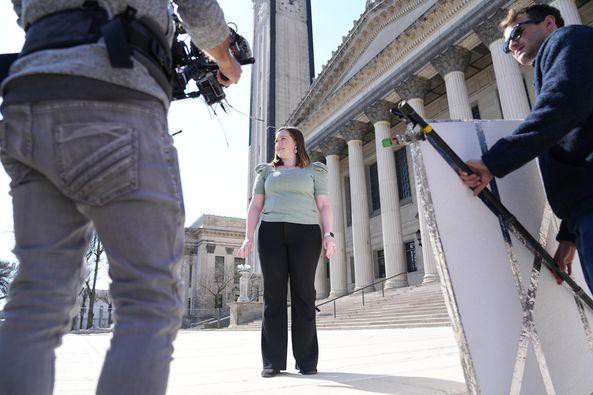 As the year closes out for American International College and a whole new graduating class is hopeful for their futures, there is one American International College graduate who has her sights set on the White House.
Rose McCaffrey is a senior triple-majoring in political science, public relations, and media communications studies here at American International College, and will graduate in the spring, summa cum laude. Although not surprisingly, summa cum laude is just one of many honors that McCaffrey has earned in the weeks prior to graduation. She is a member of Pi Sigma Alpha and Alpha Chi, just to name a few of the esteemed Honors societies that she has been inducted into as a direct result of her hard work and dedication. She is also a part of the Honors program and received multiple academic awards at the ceremony on April 26, 2023.
When asked about all of her achievements, McCaffrey said, "I am just honored to be a part of the organizations and honored to be acknowledged for all my hard work over my four years here at AIC."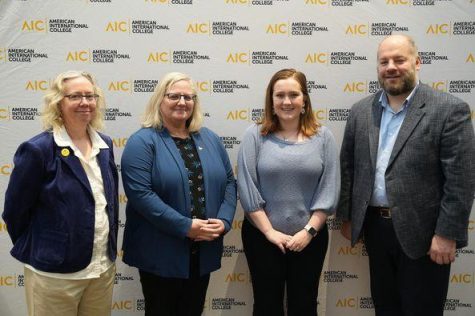 When asked what her goals were for her career, she responded by saying, "A lot of people think I want to be president one day. But I actually don't want to be. I would rather be Chief of Staff. so I would say everything I am doing is working towards that goal."
McCaffrey's resume is stacked full of accredited internships that will undoubtedly help her towards this goal. McCaffrey interned with congressman Richard Neal in 2020 and with senator John Ossoff and reverend Warnock during their senate runoff races in Georgia in late 2020 as well. It was a busy year for McCaffery, getting the most experience that she could in politics. According to her, "This [experience] only increased my desire to get into politics."
Since 2020, McCaffrey continued her internships by interning with Hampden County DA Anthony Gulluni in 2021, interning with Governor Maura Healey in 2022, and with Kim Driscoll, lieutenant Governor of Massachusetts. Her most recent internship was with Mayor Domenic Sarno of Springfield.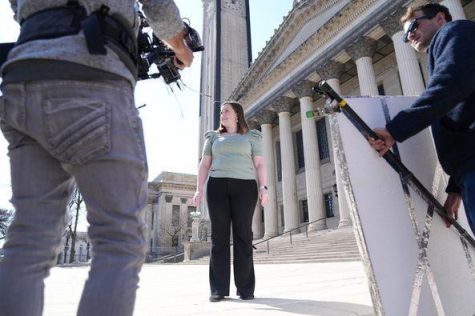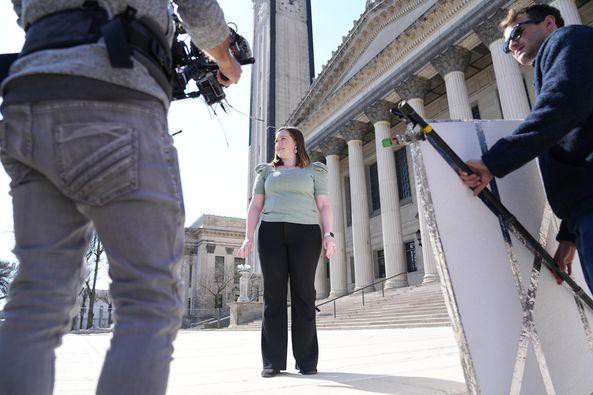 When asked about her academic future after American International College, McCaffery said that she is excited to announce that she will be attending Villanova University remotely to continue her academic career, where she plans to get her Master's in public administration.
"She is destined to do great things and achieve even bigger things," said Cameron Fitzgerald. McCaffery is excited to see what the future has in store for her. She is thankful to American International College for the opportunities that have been opened for her during the last four years. If you want to see Rose McCaffrey in action, keep an eye out for the future Chief of Staff!