The Student of Color Working Group (SOCWG) hosted their fourth annual Culture Vendor event on Thursday, September 28. The Culture Vendor event was created in 2021 by Tashir Ballard. The purpose of this event is to give BIPOC students the space and opportunity to promote their businesses and gain exposure. The event hosted vendors ranging from artists, bakers, nail technicians, and more. As in previous years, the event was a success! Students, faculty, and staff were encouraged to come support these young entrepreneurs. Vendors decorated their tables to match their brand, sold lots of products, and held raffles to encourage participation.
Tashir Ballard, owner of Ballard's Bakery, told me about how this event allows small business owners the chance to promote their work and to gain new customers. Events like this are beneficial to small businesses, but they also allow business owners to find a community that supports them and who understand what it's like.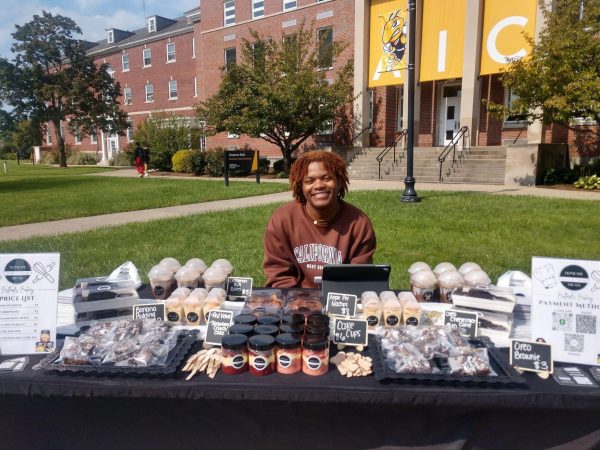 Ballard stated, "This event is so important because many BIPOC students around the world have small businesses but struggle to keep them running due to the challenge of juggling school and a business. SOCWG quickly realize[d] this and decided to give our students a safe space to showcase their businesses. "
Many of the vendors had success at the event, from gaining exposure to gaining new customers and selling their products. For many small business owners, it can be hard to promote their business. These students deserve to be promoted, recognized, and supported. Getting young entrepreneurs to help each other, to share resources, and to create a sense of community is very powerful. It's a chance where we can really be proud of each other and where the talents that others have can be showcased.
Story continues below advertisement
Artist Denzel Chmiel sold a number of paintings on Thursday, saying, "The event was successful in gaining spotlight/exposure for my business. I made a decent profit that goes back into my supplies for my small business for quality materials. Besides the money, the benefit was having people from around campus and even outside of campus in our community see the work I put into my business/product: …my paintings."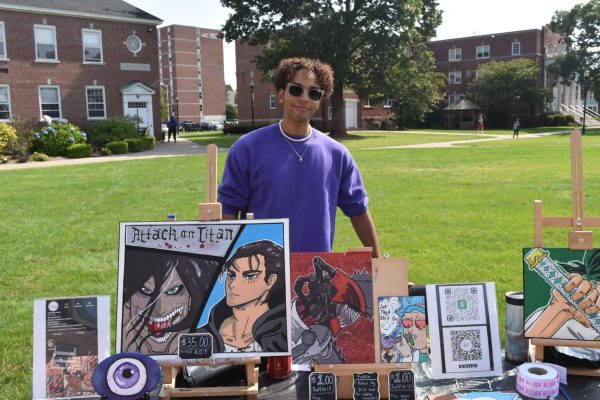 For Ballard, who has been a part of this event since the beginning, "Each year gets better. More students and faculty come out and businesses become promoted all around Springfield. This event has definitely helped my business (Ballard's Bakery) make a name for itself in the Springfield/Holyoke community." This event has only gotten more successful with time, showing the value in it. Ballard's personal success shows the power of communal support.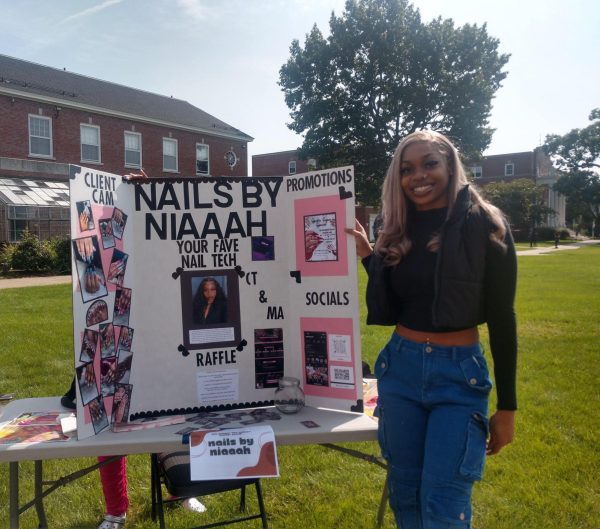 These business owners are also students and employees at AIC. The hard work these students do adds up. They spend a large amount of time focused on their craft, whether that's completing paintings, baking/cooking for hundreds, or designing new products. For artist Denzel Chmiel, it can be hard as a business owner and a student. Chmiel has to spend large amounts of time painting in between working and going to school. Tashir Ballard also works hard to be a small business owner and a student. This event allows their hard work to be showcased and promoted.
Ballard said, "Some days you won't have time to fully give yourself to your business because you're caught up in academics, social life, and even sports. Trying to find a balance between the two was very rough my freshman year, but now I have created a schedule… where on certain days I give my full attention to my business. Once you create a schedule and follow it weekly, things become less stressful. "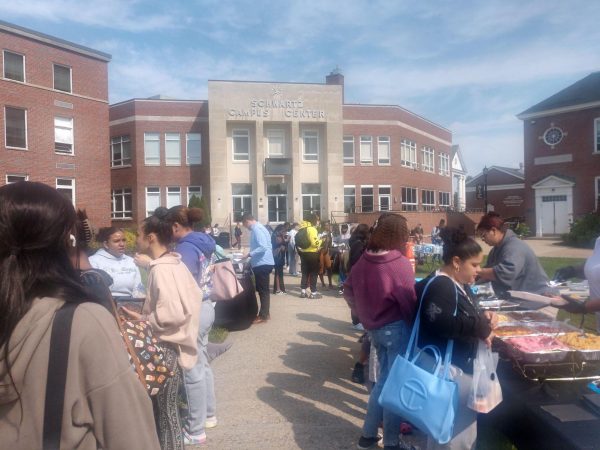 Community is the main outcome of this event. Vendors, students, faculty, staff, and Springfield residents can come together to support each other and promote small businesses. One vendor told me, "When I attended this event my freshman year (not as a vendor) I was surprised AIC offered this experience to students. It was welcoming to see other like-minded individuals participating in such a fun event."