Review: J-Boog's Pacific Island reggae makes you move
Hang on for a minute...we're trying to find some more stories you might like.
We have so much music in the world that comes from everywhere, but how little people know about Pacific Islander reggae is shocking.
I'm not saying I know the history of reggae, all I'm saying is that I love it.
J-Boog is one of my favorite Pacific Islander artists.
One of his songs is "Let's Do It Again." It's a great song which was recently remade by Pia Mia ft. Chris Brown.
It's crazy — the other day I was playing the J-Boog original version and some people from the east coast Massachusetts did not know who he was. However, I then played Pia Mia's version and then they knew.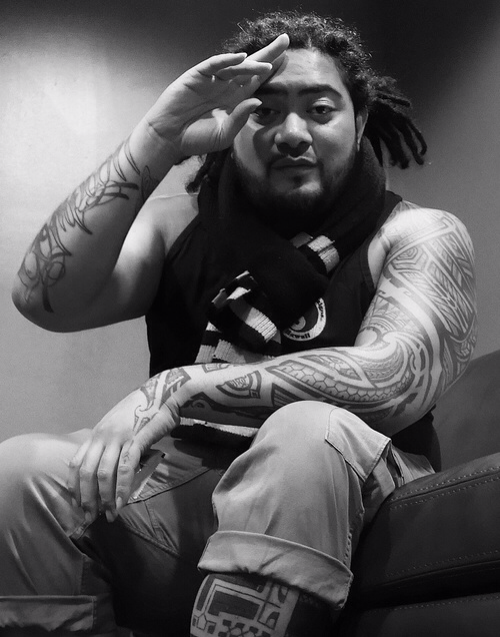 "Isn't that the Islander guy that you guys always play in my car?" Melissa Dessources, AIC student asked. "I haven't heard of J-Boog song but I heard of Pia Mia and that's song is the best."
Devyn O'Connor, also an AIC student, had a similar response.
"Yes I know Pia Mia she's really pretty, and love that song," O'Connor said. and no I do not know the singer J-Boog," she added.
Maybe it's just an east coast thing, they are less informed of Pacific Islander reggae music. Since coming from the west coast Washington, I noticed there really aren't that many Pacific Islanders on the east coast.
I'm not saying all people from the east coast are unaware of Pacific Islander reggae music, because there are people that do know of J-Boog music, like AIC student Sarah Coucci.
"I heard of J-Boog and I only know one of his songs," Coucci said. "The song I know is called 'Let's Do It Again,' the chorus is a great sing along. I have never heard of Pia Mia."
Fellow student Arayel Hillman is also familiar with J-Boog.
"I know J-Boog, I like his music it's unique and catchy, but I don't recognize the name Pia Mia," said Hillman.
Then there's other type's of reggae music like African reggae music; it's a way different style compared to Pacific Islander music that people listen to on the east coast.
With songs like "Bruk Off Yuh Back" by Koshens, a majority of east coast people know this song as a definition of reggae when there are different cultures of reggae.
J-Boog is known through his recent nomination for the 2017 Grammys. However, they didn't broadcast the reggae category on national television — I found out by social media like Facebook and Instagram that he was nominated but didn't win.
Maybe I'm just being a crazy over-dramatic fan about J-Boog, but how I feel is that he didn't get enough credit for this song.
When you listen to this song, it relates to everyone that has a crush for a first time and you're trying to do it again and see if you can become more than friends.
"Nice to, nice to know yah, let's do it again, how we did it on a one nightstand, girl I wanna be more than a friend, do yah." –J-Boog
It's a real catchy phrase that everyone loves when I have played it for all my east coast friends. Really, it's like a national anthem for all one-night stands.
Honestly, no one who has feelings for the other person wants to be put in the friend zone. So, if you're in the friend zone, play this song and show your real feelings.
In other words, is you haven't heard this song, it's everywhere Apple Music, iTunes, Facebook, and YouTube — go check it out.