As I embark on my journey in the world of journalism at American International College (AIC), I've had the privilege of encountering remarkable individuals whose stories have left a lasting impression. These incredible people embody the spirit of AIC, where dreams take shape and where determination paves the way for success. In this article, we explore the inspiring journey of Professor Noelia Ortiz, alongside the captivating perspectives of Jason Levin and Saleem Messiah, and how their experiences at AIC have shaped their paths.
Noelia Ortiz: A Tale of Passion and Resilience
Professor Noelia Ortiz's journey into the world of media is a testament to the power of unwavering passion and adaptability. Raised on a steady diet of admiration for hosts and actors in children's films, Noelia's dream of being in the spotlight was clear from a young age.
"I grew up admiring hosts and actors in kid's films I watched on television," Ortiz said. "I knew it was something I wanted to do my whole life." Ortiz is demonstrating the enduring nature of her ambitions.
However, life often has a way of charting its course. In seventh grade, Ortiz received her first journal as a Christmas gift from a friend, igniting a profound love for writing. This newfound passion added a layer to her dreams and set her on a multifaceted journey.
Story continues below advertisement
While Ortiz initially aspired to head to California for her studies, life took her in another direction, keeping her close to home. Yet it was at AIC where she discovered her love for the theater, participating in her first play and relishing the experience. Her time at AIC provided her with the foundation she needed, but Noelia soon realized that she craved more hands-on experiences in new media.
This realization led her to Quinnipiac University for graduate studies in journalism, a decision that ultimately catapulted her into the world of reporting. Ortiz acknowledges the pivotal role of networking connections, particularly with Greek organizations, in landing her first job as a reporter at the Register Citizen in Connecticut.
Her career journey continued with a leap into the world of sports journalism at ESPN, a field she initially entered with minimal expertise. "I was interested and took classes in the past during graduate school and high school, but I knew I needed more 'training,'" Ortiz admitted. She embarked on her ESPN journey in a contract role as an affiliate marketing coordinator, working on marketing for the show, "How to Get Away with Murder," one of her personal favorites.
Today, she finds herself in the realm of sales and scheduling, a testament to her openness to learning and her dedication to making valuable connections. Ortiz's career path is a testament to her adaptability and the importance of building a strong professional network.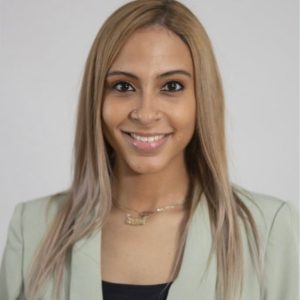 Jason Levin: AIC, A Blessing to Families
For Jason Levin, AIC holds a special place in his heart. He expresses his love for the institution and all that it offers, from academics to sports. "I love AIC and everything it has to offer from school to football," Levin said. "It has been a major blessing to me and my family."
This heartfelt appreciation speaks to the sense of community and fulfillment that AIC provides. The institution not only transforms the lives of its students but also extends its positive impact to their families.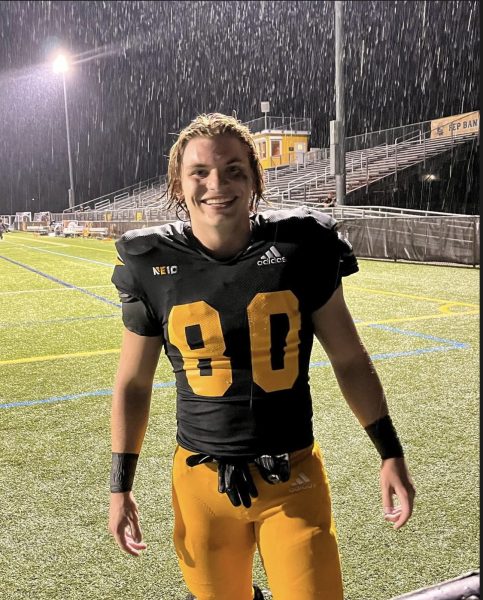 Saleem Messiah: Pioneering in Technology
Saleem Messiah applauds AIC for its remarkable technological advancements and its ability to stay at the forefront of tech innovation. "AIC has helped grow multiple platforms," Messiah said. "The tech and the way they stay ahead of the pack is amazing." AIC's commitment to staying ahead in the tech game is noteworthy, especially in an era where technology rapidly shapes the world. Its dedication to keeping up with advancements ensures that students receive a forward-looking education, preparing them for the evolving landscape of the professional world.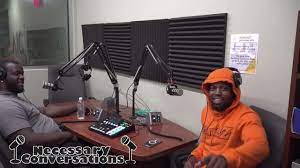 AIC: Nurturing Dreams and Fostering Growth
As I embark on my journey at AIC, I am filled with the same enthusiasm and dreams that have shaped the paths of Professor Noelia Ortiz, Jason Levin, and Saleem Messiah. AIC, with its vibrant community and transformative experiences, has been a nurturing ground for ambition and growth.
In the words of Professor Ortiz, "Don't be scared to fail; try anyway, and have a mentor. Immerse yourself in your craft and stay consistent." Her journey is a testament to the power of resilience and the role of mentorship in guiding one's path.
As we reflect on the stories of these remarkable individuals, it becomes evident that AIC's commitment to excellence, community, and staying ahead in the field of technology ensures that dreams turn into reality. AIC not only prepares its students academically but also instills in them the confidence to venture into the professional world with open minds and the determination to succeed.
The stories of Professor Noelia Ortiz, Jason Levin, and Saleem Messiah highlight the incredible journey of discovery, passion, and transformation that AIC offers. As we continue our pursuit of knowledge and experience, AIC stands as a pillar of support and inspiration, where dreams take shape and paths are carved into successful careers.