Aaron Hernandez, another star gone
Hang on for a minute...we're trying to find some more stories you might like.
Former New England Patriots tight end Aaron Hernandez was found dead in his prison cell early Wednesday morning. It came as a shock to the world, as Hernandez had just been declared not guilty on a double murder charged against him, and would have had a chance to appeal a separate murder conviction.
This is something that has been going on for about four years, which is when Hernandez was first arrested. He shocked the world then, just as he has shocked us all now.
Hernandez had been at the top of his game – having already won a college National Championship and playing in a Super Bowl, he had experience. He was already being considered one of the best tight ends in the league at a young age. Plus, he had just resigned with the historic Patriots.
At that time we only knew Hernandez for who he was on the field, but we soon found out that off the field he was in a lot of trouble.
The next thing we know, Hernandez is being accused and handcuffed for the death of one of his friends, Odin Lloyd.
That is when we began to dig deeper into his past and found out he had a rough life growing up. He was exposed to drugs and guns at a very young age and even though he escaped for a while, being drafted by the Patriots put him right back in the mix.
No one could really believe that Hernandez really had killed his friend and assumed that everything would eventually blow over.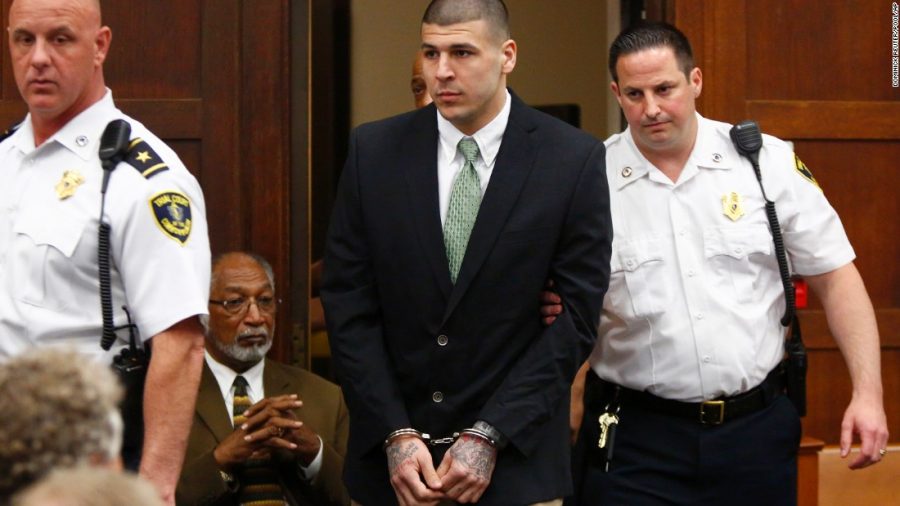 That was not the case, and Hernandez ended up getting convicted and sentenced to life in prison. Then, to make matters worse were reports that he killed two more people.
At that point we knew his career as football player was essentially over, but his life was not. There was no clear evidence that Hernandez was the rightful killer in the double murder, and having beat that case gave him a chance to appeal his previous conviction. There was some hope that Hernandez would be able to clear his name, which is why the news of him committing suicide is so sad and shocking.
This is another story that hits home since Hernandez was originally from Connecticut, and then of course suiting up for Patriots.
AIC student Avery Solomon says that Hernandez was one of his favorite players at the time, and that he never believed that Hernandez actually killed his friend.
Many fans had hopes that none of this was true because Hernandez inspired many people by the way he played on the field.
"This is hard to believe because he had a chance to beat his case, so it doesn't make sense for him to kill himself," Solomon said.
The news was definitely shocking, but we really have no idea what was going on in Hernandez' mind at the time. Hernandez left no suicide note, but there are reports say he had a bible verse (John 3:16) written in red on his forehead.
Cyriacus Ibezim had a different opinion when asked about Hernandez.
"I don't feel bad for Hernandez because he knows the choices he made and he should be able to live with them," Ibezim said. He would go on to talk about how Hernandez doesn't deserve our sympathy because he was not a good guy, he was a murderer.
These statements sparked some arguments because some people even believe that Hernandez was murdered rather than killing himself. No one understands why Hernandez would want to kill himself when he had a chance to be free again.
Ibezim quickly fired back, saying that "Hernandez knows the truth and he knew he would never be a free man again, therefore he decided to take the easy way out and ending it all."
Ibezim's comments may be harsh, but he is not the only one who feels this way. In fact, many people went to Twitter and Facebook to show their respect, but still to remind others that Hernandez should not be praised or forgiven.
Killer or not, this is still a human being we're are talking about and death is still a sad feeling.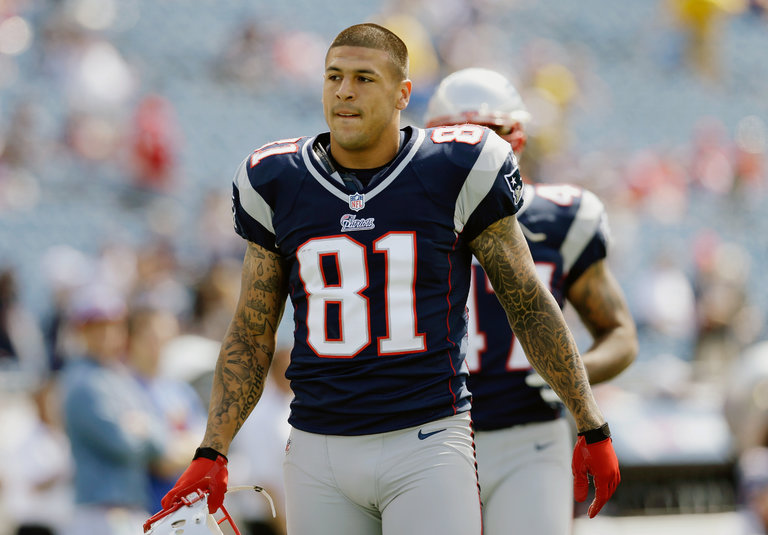 Therefore we should take Hernandez' families feelings into account. Hernandez brought joy to many people's faces at a point in time and it is sad to see his life end this way.
He had a four year-old daughter who he left behind with his fiancée who supported him throughout all of this. My prayers go out to them and their family.