Giants aim high this season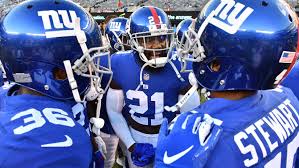 Hang on for a minute...we're trying to find some more stories you might like.
A team with so much history as the New York Giants will always have very high expectations.
After missing the playoffs the last four out of five years, everyone in the organization is on the hot seat…. especially quarterback Eli Manning.
He has essentially become the scapegoat on the team. Since the end of the 2015 season, he has seen two head coaches walk out the door. To add to their troubles, the Giants haven't drafted a quarterback in the first round since 2004 when Eli was drafted by the chargers but was quickly sent to the East Coast.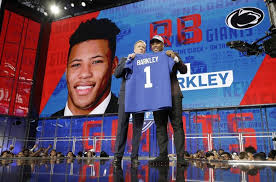 With the addition of several veterans this off-season and the selection of a highly rated running back in Saquon Barkley, the Giants look to improve both their rushing and receiving stats
Their leading rusher last season finished with 751 yards on 171 attempts and 8 touchdowns (Orleans Darkwa).
To ensure that the offense is balanced, they also drafted a "First Team All C-USA" lineman in Will Hernandez. Known for his big structure and athleticism, he will be looking to compete for a starting job right away.
It's now or never for the man behind center. His performances in the last few years have started to draw attention to him. It won't be an easy start to the season, out of the first eight teams the Giants will face, five of those teams played at least one game in January.
Despite that, new head coach Pat Shurmur is very optimistic and believes that his team will be able to fight for the Lombardi trophy when it's all said and done. "I think we have an offense that we're going to constantly try to do the things that our players can do well," said Shurmur on ESPN.
In addition to that, Shurmur will also be calling shots as the offensive coordinator.
A new contract celebrates the hard work put in by an individual and the belief a franchise has in that player/coach. In Odell Beckham Jr's case, it simply draws more attention now more than ever. On August 27, he signed to become the NFL's highest-paid wide receiver ahead of Antonio Brown and Mike Evans.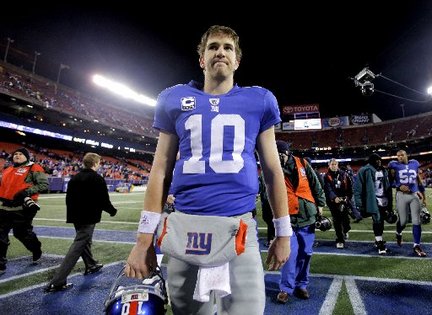 The problem with this deal is that majority of the money on the contract paper is guaranteed. Since being drafted in 2014, he has been battling injuries left and right and was forced to sit out the rest of the 2017/18 season after fracturing his left ankle.
There's no doubt about his ability to play, he has tallied over 4,400 yards alongside 38 regular season touchdowns since his rookie campaign and would be looking to add on to that.
The first game of the season for Big Blue will be Sunday, September 9th, at home to the Jacksonville Jaguars.
The Jags are predicted to come out on top by a slim margin, but the game isn't won on paper. The showdown between Odell Beckham and Jalen Ramsey is one of most anticipated matchups in week 1 and the best way to start the new season.
The All-Pro cornerback has had his way against some of the league's best. And although he is somewhat new to the league, he has quickly established a name for himself as one of the league's best defensive back if not the best.
During an interview with him, he seemed very excited about going up against OBJ. He gave credit to him saying that, "he's a good receiver, we all know that. But ya'll know me at the same time."
But his tone changed shortly after. "He's gonna have some wins and Ima have some wins, I just plan on having more wins and that's that," said Beckham.
Both players are known for their aggressive style of play and it'll come down to who can get the best of his opponent.