Students weigh in on their study habits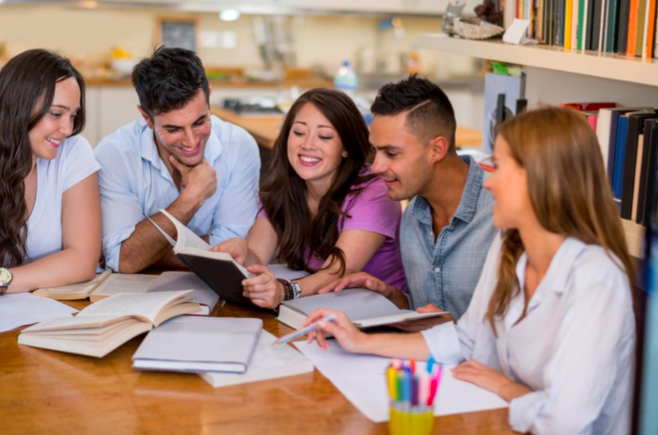 With finals week coming up, some students are scrambling to cram all of their studying into a certain time frame. Other students are keeping things calm, cool, and collected as they study for their end-of-the-year tests.
Because some students' minds are cluttered with what they need to study, it is important that they figure out what study strategies work for them, and which ones they should not even try.
FastWeb is a website that focuses its work and content around academics, specifically higher education.
Back in late 2018, FastWeb published an online article in which the author, Elizabeth Hoyt, created her very own list of twenty study strategies that may be useful for students preparing for finals at American International College.
The top ten study strategies, according to this specific list include but aren't limited to: creating your own study guide, attending review sessions, organizing group study sessions, making sure to take breaks in between your studying, staying well-rested not only throughout finals week but within the time you are studying as well, creating a study schedule, and making sure to prioritize your study time.
Now, it is important to distinguish which study strategies personally work for you as a student, and to identify the ones you shouldn't even attempt because you know they won't help.
When asked if he agrees with Hoyt's list of study strategies, first-year Khassad Fulla-Kay replied, "Yes I do. I can't think of any I would add. The list looks good."
One strategy stood out to Fulla-Kay. "In my opinion, the best strategy provided by the list is to start studying early and don't procrastinate. And the worst tip on the list is to participate in group study sessions. I prefer to study alone when I do." It is important to hear different opinions from different students, especially students who attend your school.
Imani Williams, a sociology major in the fall semester of her sophomore year shared Fulla-Kay's sentiment. "Yes, I agree with this list about which are the top study strategies," Williams said. "But there are a couple things I would add."
Unlike Fulla-Kay, Williams prefers to study with a partner. "I would personally add to create quizzes for yourself," Williams said, "or have a partner quiz you if you decide to work in a group. It is always beneficial to practice in a test format. And this is speaking from experience, as I usually prefer to study with at least one other person. As for the best strategy on the list, it would have to be studying in a group."
Although studying in a group may be the best option for some, others prefer solitude. If you as a person, or even as a student, are easily distracted, then maybe it will be better for you to study alone.
Whether you feel adequately prepared or not, it is important to have a plan laid out if you do plan to study. It's always better to be prepared than to scramble at the last second. Cramming for an exam is not recommended.