Impacts of COVID-19 Felt Across the Country
Millions of people are stuck inside on lockdown due to the COVID-19 pandemic. COVID-19 has affected many people's lives where their daily routines are not the same anymore. We—the people who populate our cities, states, and the world—will overcome this terrible pandemic.
This is something unusual for all of us and a crisis no one alive has experienced before. We are all handling this difficult time in our different ways. College students across the country are facing similar challenges during this extraordinary time.
"My lecture class went fully online for the rest of the semester with a week's notice for all students," said Cameron Ruiz, a child development major at Citrus College.
Life is different now for the American people. Most students have moved to online distance learning.
The way we used to do things isn't the same anymore, and adapting to these changes is difficult for most people that usually have a normal routine on a day to day basis.
It feels like most of the world is on hold for others during this time.
This pandemic is affecting our economy.
People are struggling with financial issues because they don't have a job anymore, but they still have to pay for their everyday essentials.
"I have found myself without a job. I had to decide between trying to find another job, or file for unemployment," said Ruiz.
Unemployment is at its highest ever. Businesses are closed. It will take a while for our economy to recover.
That some grocery stores are spiking the prices of necessities in a time of a crisis is sad. Some Americans aren't working and need to provide food for their families.
No one ever thinks things like this will occur in our lifetime, but we have to prepare for changes.
One of the biggest impacts we have seen is in the news and on social media. The news is giving reliable information, while social media can cause harm with the amount of false information that has been spread through careless sharing.
Many people are wondering if life will go back to normal after this COVID-19 pandemic is over. The way we use to do our everyday routines will change.
"Life is going to change after this pandemic," said Brian Olguin, a student studying cosmetology in a California school. "I don't think it will immediately go back to normal because of the impact all of this has had on everyone, along with the pain and suffering some had to endure."
Things will eventually go back to normal over time, but the fact that we had to change so quickly is the problem with what most people are having to deal with right now.
This is a stressful time for some people, especially our elders living in fear of getting sick. There will be increased demand in healthcare because of how this pandemic is affecting our world.
Life will be chaotic for some, especially after being stuck in their homes for a month and a half or even more.
Most Americans have free time during this pandemic, due to the lockdown that has been ordered around the world.
While it may seem like college students have a lot of free time, it seems like most Americans are spending it doing their online homework.
"To keep my self busy I have been doing the online schoolwork," said Ben Rodriguez, who is studying to become a respiratory therapist at Mt. San Antonio College. "I've been trying to stay active: working out and playing games with my family."
It is important to keep your brain active during this time by doing fun activities like painting, playing games, working out, practicing different skills, and reading.
Planning out daily goals is a good way to keep your head straight. It can help you attack the day in the best way possible under the current circumstances.
There will be some positive impact that comes out of the pandemic. It will make our world stronger than it was already.
In times like these, it is important to come together and think of all the positive ways this will not only shape us, but the world and the environment as well.
The environment has changed because people are staying inside on lockdown. You see clear waters; you see birds returning to lakes; you see all the smog that was once there clearing up in the cities; and you see less trash.
All of this plays a factor in a healthier environment.
"During this time, I can spend time with my family that I wouldn't normally have," said Gabby Musquez, a communication major at California State University, Long Beach. "So I am very grateful for that."
It can be hard to find motivation sometimes, but this can be an opportunity to try new things. It is a different experience that we wouldn't have had if this had not happened.
This pandemic has forced people to take a step back and realize how important health care is.
It's making people see what's important in life, which is your health and your family members.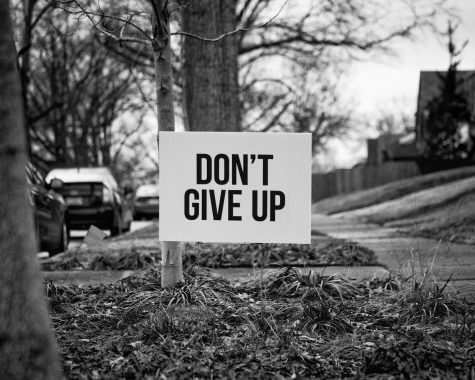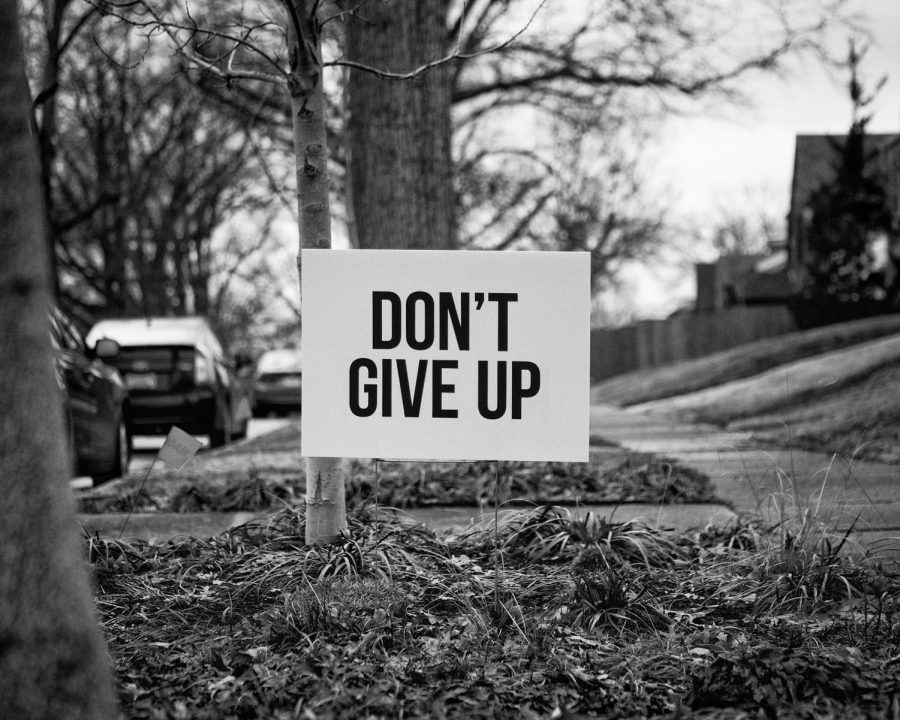 Photo by Rosie Kerr on Unsplash