Loss, Hope, and Inspiration Color This Year's Criterion
AIC's much-anticipated annual literary magazine, The Criterion, is finally here!
On my first day as a full-time faculty member at AIC, I told my students they could ask me anything they wanted to know about me. After I addressed the elephant in the room—how old are you?–a rugby player raised his hand and asked, "What made you choose AIC?" I didn't have to think long about my response.
"I chose AIC for the students."  
Eight semesters and a pandemic later, my answer is the same. I chose AIC for the students. My favorite part about teaching at AIC—and teaching English at AIC, specifically—is that I get to help students tell their stories, find their voices, shape their narratives. The Criterion is perhaps the best vehicle for sharing this work with the campus community, and it has been my pleasure to edit this year's publication. 
 I wanted to write a foreword to this year's edition of The Criterion for a few reasons. In addition to drawing attention to some of the specific entries contained herein (how else would you know that one story is told from the perspective of a deer, for example?), I want to share with you some of the highlights of what has otherwise been a rather challenging year for all of us. This publication, like last year's, came together in spite of two more unprecedented semesters of academic, social, physical, and mental health challenges facing our students. But at the end of darkness, there is light. Post tenebras lux. And here we are. This year's Criterion is full of amazing student selections of creative non-fiction, short fiction, poetry, model academic essays, along with outstanding student artwork and photography. These selections are painful and tragic, hopeful and inspiring, silly and hilarious. Perhaps most importantly, they are honest. This is The Criterion.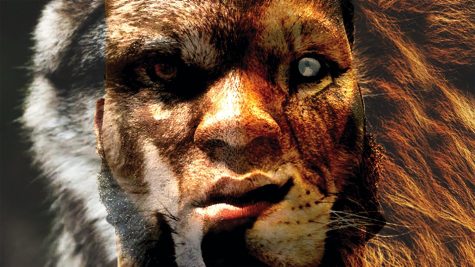 The theme of loss seemed to resonate heavily with many students who submitted creative non-fiction selections to this year's publication. I required students from both my Short Fiction course and my Creative Writing course to write a piece of short fiction during the semester. Jaden Calixto's "El Juego de Vida" provides a touching tribute to his estranged uncle by balancing his childhood memories with what it was like to lose him during the summer of 2020. Roxan Foster's "Precious Moments" is another powerful meditation on the loss of a close family relative, which gets compounded for the narrator by the double frustration of not knowing exactly how she died, while also being prevented from attending her funeral services in Jamaica because of COVID-19 travel restrictions. Roxan's story also stands out because of her decision to use Jamaican dialect in her dialogue. Both Jaden and Roxan should be applauded for the amount of work they put into revising their drafts as well.  
Loss takes center stage in Jack Neves's "A Positive Outcome," a semi-fictional account of falling in love during quarantine and sharing the burden of losing a loved one to a novel virus. Jodi Brown's "Homesick" similarly blends the fictional with the factual, recounting the difficulty of losing multiple family members while struggling to adjust to a less-than-ideal living situation in a college dorm room. Brown's storytelling is notable for the way she juxtaposes the hardships of death and contempt with a hilarious anecdote about trying to find love while living in a small town populated mainly by her large family.  
The trauma of loss is palpable in even the title of Chloe Renaud's essay, "How Do You Rebuild After a Hometown Murder? Sometimes You Don't." This piece is a brilliant and devastating essay that recounts the disappearance and murder of sixteen-year-old Molly Bish from the perspective of her cousin. Bish disappeared from her job as a lifeguard at a pond in Warren, Massachusetts during the summer of 2000; her remains were discovered in Palmer three years later. Her case was cold for more than two decades before police announced that DNA from a suspect's son could potentially be used to identify Bish's killer, even though the suspect had died in 2016.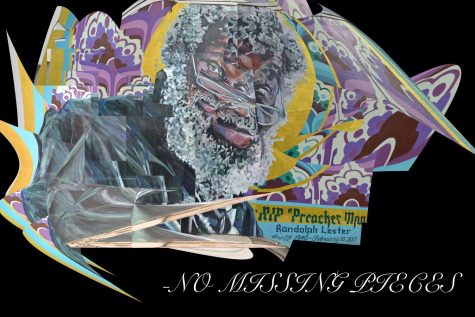 Though I am constantly telling my students about the power of language and the importance of using rhetorical devices in their writing to reach an audience, I am still sometimes surprised by the power of the stories my students have to share. As a professor, I sometimes forget that my students have a great deal to teach me as well. I debated whether or not to include "The Fight for the Rest of My Life" in this year's edition due to its sensitive nature. It is, after all, a non-fictional account of a student's experience as a survivor of a sexual assault. But the brave student who authored this piece and submitted it anonymously wanted it to be included so that other victims and survivors would know they are not alone. 
Loss permeates some of this year's poetry submissions as well. Isaiah Watson's "Who Are We Supposed to Call?" asks a powerful question that should resonate not only with communities feeling the loss of African American victims of police brutality, but with readers who feel like they can call on the police to serve and to protect their lives and property. (Watson's tribute to "Kobe" is a powerful memoriam as well). Tyler Gardner's "Deadly Force" is punctuated with the loss that frequently attends the dubious act of standing one's ground. Aleksi Olavuo's sonnet "Darkness" confronts the grim reality of death with a sobering awareness of "infinity's might." Germary Osorio-Rivera's sonnet, "A Generation Erased," which ends this year's collection, recounts the sinking of the MV Sewol from the perspective of a survivor. The Sewol was a Korean ferry that capsized in April of 2014, and claimed the lives of 304 people, including 250 high school students. 
Raisa Polyova's poem "Even If I Am Alone," which begins this year's collection, conjures a devastating refrain of sorrow for the Ukrainian people. But it is also a resounding chorus of resistance and solidarity against their aggressor. This poem is a reminder of how the students of our small New England campus are also global citizens whose voices matter and carry far beyond the pages of this publication. Collin Laneiro's "Letter to the People" imagines a similar isolation brewing in a dubious world leader. 
It is perhaps not a surprise that grief should saturate the stories included in this year's collection, but students explore other responses to loss here too. Revenge is the preferred salve for the protagonist of Mason St. Pierre's "Hunting Season (Part II)." This story is about a doe who loses her beloved partner Stacks to a hunter, and who cultivates in her fawn a thirst for revenge by teaching him to hunt human prey. "Part II" is an interesting exercise in empathy, especially when read in tandem with the author's "Hunting Season (Part I)," a non-fictional essay written in the second person that demonstrates with detailed nuance the author's expertise as a hunter of deer. 
Other stories in this collection blur the distinction between hunter and prey. In the context of a global pandemic, stories like Nathan Appel's "The Creature," and Jackson Bailey's "Black Dawn" seem mostly hopeful (if not outright patriotic) as they explore collective responses to external threats. "The Creature" is about a man-eating monster called a "groat" that terrorizes the state of New Hampshire and must be destroyed by the handful of people who know how to kill it. "Black Dawn," which was actually written several months before Russia invaded Ukraine, imagines Russian forces invading the US while the protagonist is on vacation in Pigeon Forge, Tennessee with his family. (If military invasions and metaphors for COVID-19 seem too heavy to bear at the moment, I can also recommend Jackson's other submission, "Florida Trip," which offers a non-fictional and rather eventful account of a real vacation the author took with his family to Islamorada, Florida. It also includes a memorable anecdote about his father's overly-confident constitution aboard a fishing vessel). 
Many of the athletes in my Short Narrative course emphasized a message of hope amidst hardship in their fiction submissions. It is a message that inspired me this year, and a message I think bears repeating. Megan Schleyer's "Scrummy," perhaps the most immersive account of sports writing I've ever read, provides a play-by-play account of a women's rugby match, and reminds us that there are risks to playing any game—but they are almost always risks worth taking. (Otherwise, you've got nothing to talk about in the locker room!) As Megan puts it: "Don't forget, if a bird can poop on it, [the] ball's in play…" Many of our Yellow Jackets enjoyed successful or even unprecedented seasons this past year, from men's ice hockey to women's volleyball, from women's rugby to men's soccer. Joseph Albano's non-fictional narrative, "History in the Making," recounts the bittersweet and storm-tossed final match for AIC in the NE-10 Division II soccer championship against Franklin Pierce. Even though the Yellow Jackets lost the game, they secured themselves a spot in the NCAA tournament. Kayla DeCaro's "How to Lose Weight While Cutting Out Negativity" was her submission for a "braided essay" assignment in my spring Creative Writing course. Her essay carefully blends two voices—one positive and eager to exercise, and another full of doubt, spite, and waning motivation. Together, the voices showcase an ongoing mental duel that is part of enduring a disciplined workout regimen. Mason Randall's "Comeback" offers a similarly inspirational narrative of how hard work and perseverance after a basketball injury can pay off in the end. Post tenebras lux. 
This year's edition also includes a model MLA research essay by Jalyn Brown, a student in my fall Composition class. Jalyn's poignant and insightful essay, which takes up the question "How Does Social Media Influence the Mental Health of Children and Adults?" draws careful and relevant attention to a mental health crisis that was plaguing the US long before COVID-19. In addition to making readers reflect on the social and emotional consequences of cultivating online relationships, her essay may also serve a much more pragmatic function to students who are asked to submit essays in MLA style in their English courses. Her essay models an effective essay structure that states a clear thesis, addresses the counter arguments, provides clear topic sentences, relevant proof, strong proposals that look toward a solution to the problem, and a clear demonstration of in-text MLA citations, as well as a model works cited page. I hope to turn my students' attention to this essay in the semesters to come. 
As many of the artwork submissions demonstrate in this year's publication, our students are also not shy about making political statements. The Rosa Parks photo montages and the creative responses to Martin Luther King Jr.'s "I Have a Dream" speech are testaments to the intertwined relationship between our students' artistic expressions and their sense of social justice. Similarly, several of my Creative Writing students took it upon themselves to engage with specific pieces of American legislation in order to present the law in a new light. Inspired by M. NourbeSe Philip's avante garde poetry collection Zong!, which uses the words from the case report Gregson v. Gilbert to transform the legal footprint of a massacre of 130 slaves in November of 1781 into a poetic narrative that is "equal parts song, moan, shout, oath, ululation, curse, and chant"–my students were asked to deconstruct the language of American legislation into something less recognizable and more emotionally charged. If anything, the experiment demonstrates that changing laws is not impossible, especially if you are a poet. Chris Twumasi revises one of the most confusing and much-debated sentences of the Bill of Rights in an effort to clarify its meaning. (He deserves kudos for this; regardless of where one stands on gun control, I would hope Americans can agree that the second amendment is one of the worst sentences ever written). Kayla DeCaro also takes up the second amendment and transforms it into a concrete poem that resembles a gun, as if to make its impact more palpable. Joanne Alvarez responds to the same amendment with a haiku, halting and brief. Julia Bloniarz takes up a different piece of legislation, the Equal Pay Act of 1963, and demonstrates at once the malleability and the performative power of certain words (discriminate, sex, equal, etc.) in a legal context. Kayla Robinson's revision of the thirteenth amendment makes a powerful statement about the criminal justice system merely by making a "person" the subject of the sentence, and by removing the infamous dependent clause; Naleishiah Wilkerson's version uses space to interrogate the meaning of words like "united," "punshiment," and "nor," while also cleverly omitting the qualifier "except." Jaylen Wallace uses rhyme to celebrate and claim his right to free speech in "The First Amendment." Justin Galvagni's "The Forbidden Holyday" was inspired by a much more obscure and forgotten piece of legislation—the 1659 Puritan ban on the celebration of Christmas.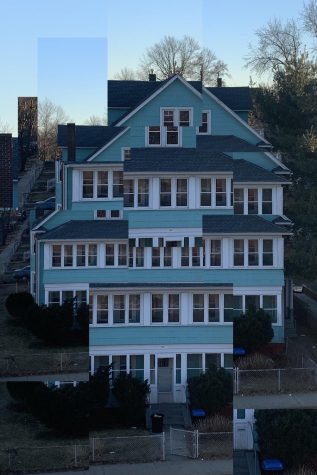 There are other gems contained here as well. Tiffany Hernandez Alvarez offers another powerful braided essay with "Fruition," which contrasts the beauty of strawberries and the pleasures of their consumption in the US with her family's labor and sacrifice in harvesting the fruit in Mexico. I'll never look at a strawberry in the same way. Sarah Pena's submissions, "Luna" and "Chalk," offer compelling images of stargazing and artistic creation in two carefully-constructed free verse poems. Kayla Robinson's concrete poem and meta-textual assertion, "I'm a Star," is also delightful for its simplicity, but simultaneously complex in its uncertainty. The English department's own Art Gingras also has a poem included in this year's collection. "Ship of Fools" offers a brief history of European seafaring that casts lepers and madmen in the roles of sailors and explorers, until they ultimately mutiny and sailed westward. I admire this poem for several reasons, not the least of which is that it seems to depict early European colonization efforts as an undertaking of "deranged psychotics" and "screwballs." I hope that our students realize how lucky they are to have a poet of Professor Gingras's caliber teaching our English classes.  
Finally, I wish to thank the English faculty for helping to collect submissions for this year's publication. I also want to issue a special thank you to Professor John Nordell who encouraged his students to submit their art projects and photography to the publication. 
It is my pleasure to present this year's much-awaited publication of The Criterion. 
Please join us for an open-mic celebration of this year's publication in the Stinger Pub on Tuesday, April 19, from 7-9 pm. Poets and authors are invited to share their work, and all are welcome to attend!