Great Food Earns Granby's La Figata A Five-Star Review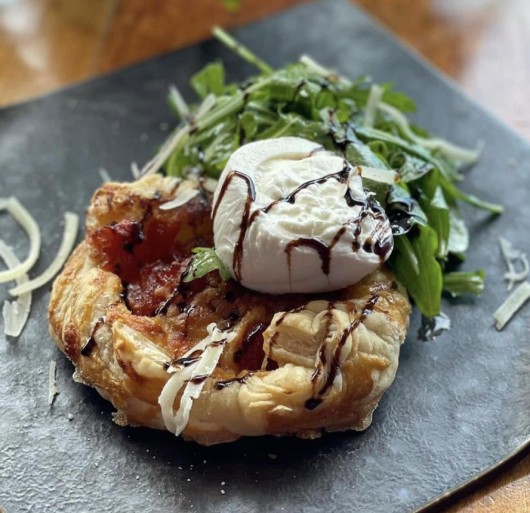 The menu of La Figata (located at 9 Bank Street in Granby, CT) is extensive with a variety of appetizers, pastas, entrees, and desserts. When I do reviews, I love asking the servers what their favorite thing on the menu is. My server was Riley, and she recommended the tomato tart and the garlic bread. The tomato tart was sweet and savory; it is served with the warm bottom and with cold burrata cheese on top and a balsamic drizzle. It didn't take long to come up, and it tasted excellent. We also got the garlic bread: a grinder roll with garlic butter toasted on top. It was also very good. For entrees, Riley recommended the chicken parmesan–which I got. It was the best chicken parm I have ever had.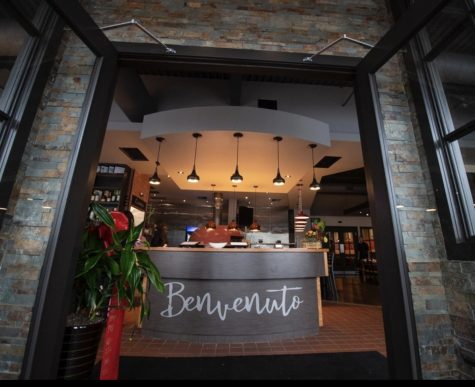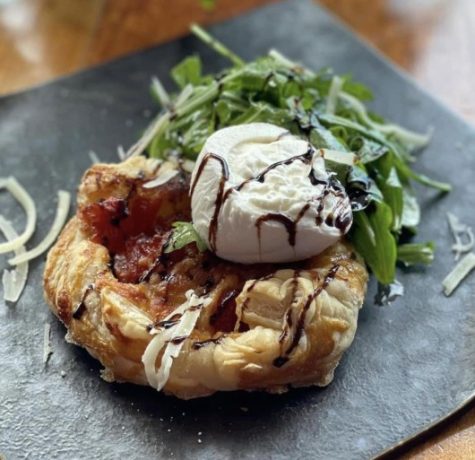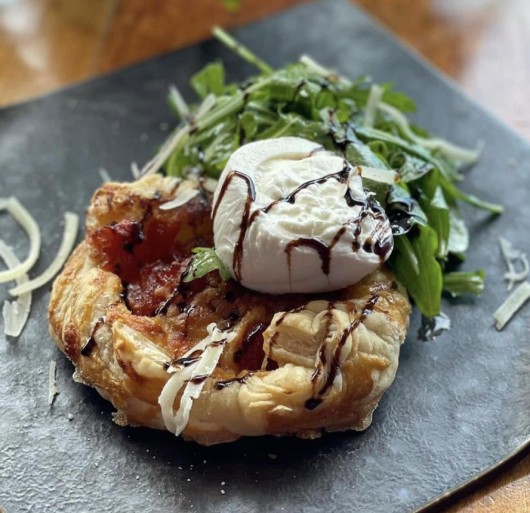 Riley said that their desserts change weekly. I tried the Brownie Sundae with vanilla ice cream. Unfortunately, I forgot to take a picture of it, but you can imagine the warm, gooey brownie topped with vanilla ice cream, whipped cream, caramel, and chocolate drizzle. It was a mediocre dessert, but it wasn't bad.
Another thing La Figata is known for is its pizza. When you walk in, right behind the host station, there's a large pizza oven. It makes the whole restaurant smell like pizza.Riley says that after a while you get used to the smell, but customers love it. The oven is a wood-fired oven, which makes the pizza taste so much better. So naturally, I had to take a pizza to go. La Figata offers a variety of pizzas, including a gluten-free crust. I got the Margherita pizza, and it was one of the best pizzas I've ever had.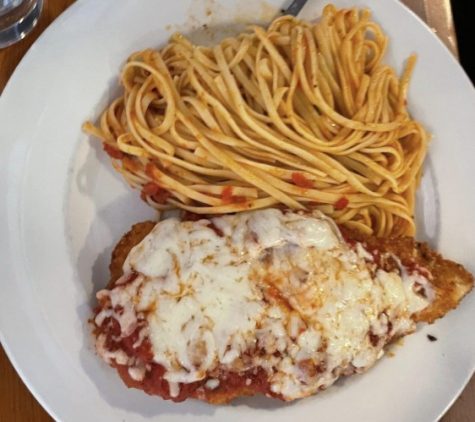 Employee Accounts
I interviewed four employees that work at La Figata. First, I interviewed our server, Riley. She said that her favorite thing about working at La Figata is the coworkers. She said they are her second family.
Next I interviewed one of the lead servers, Kristen B. She has worked at La Figata longer than almost everyone–which is about four years. Her favorite thing about the restaurant is the management. The general manager, Shawnna Fernandez, leads by example. She has hired a team of servers, bussers, hosts, and bartenders that work together well.
I interviewed a bartender, Heather P. Heather started only four months ago, but she quickly became a lead bartender. Her favorite thing about working at La Figata is her coworkers, and she loves almost all of them.
Lastly I interviewed the host, Nina. She said she does everything from hosting, food running, serving, and bussing. She loves the food as well as her coworkers, who are a big part of her life.
The owner, James Chen, immigrated from China before he got married. He and his wife purchased At the Barn, and when that business took off, he opened La Figata, Han Asian Cuisine, and Table 570. His most recent venture is Z Catering. When I first met James, he seemed like a really hard worker.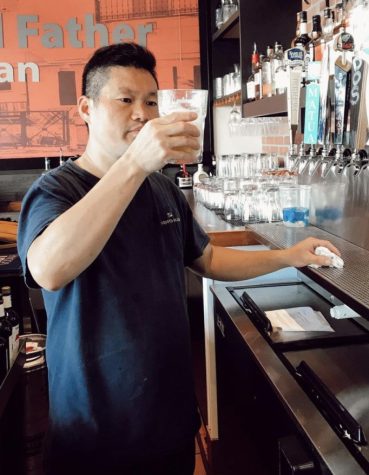 The Scoop
After my tasteful and exhilarating trip to La Figata, I would rate it 5 of 5 stars. The service was impeccable. Riley was an excellent server; she entertained and attended to our every need. She made sure that our food and drinks never took too long. The food was excellent, quick, and the portions were just right. The workers seemed to be one big family, laughing and joking around with customers and fellow co-workers. All in all, La Figata is the place for good food, service, and a good time for anyone who comes by.