Deion Sanders–aka "Prime Time," Coach "Prime," or whatever you want to call him–is doing the unthinkable in college football. He took over a 1-11 Colorado Buffaloes squad last year, which was one of the worst in college football.
Coach Prime had a record of 27-7 at HBCU Jackson State as his first head coaching gig at the collegiate level. He won two SWAC titles in his conference. He brought in multiple power-5 talents in addition to top coaching, which completely changed the landscape of HBCU football. He did the simple things, but many much-needed things as well–making sure his players were properly fed, getting names on the backs of their jerseys, getting new uniforms and helmets, and having a new uniform combination every week.
Then he did a few big things. He built a new facility, the funding for which reportedly came out of his own pocket. He got the team suits tailored by his friend's brand–Michael Strahan. Every week, he had a new public figure around the team, which brought more traction to not only the team but to HBCU football more generally. Whether right or wrong, it was specifically a "Prime" effect. Unfortunately, it doesn't get the same love as it once did when Coach Prime was at the helm.
Jackson State lost in overtime in the celebration bowl. Not too long after that, it was announced Coach Prime would take the job at Colorado University. He flew there and had a team meeting with the players. He said to them in a now famous quote that he's bringing his "Louis Luggage"–insinuating that he's bringing in top-tier players who will be getting a nod. One of them is his son, QB Shedeur Sanders. That immediately created waves. Deion was talking to this team that just went 1-11 about how they were going to dominate and compete, and his son was going to automatically start. The hate began at that moment and remained strong to this day.
Story continues below advertisement
The haters who don't know college football too much figured that Shedeur, who had stellar stats at Jackson State, would say, "Oh, it's just the SWAC; there's no real competition." Sanders brought in player after player from other power-5 schools and people completely hated it. No matter the success the other player has at their former school, nobody believed. Even during winter workouts before spring ball, they said the team looked small and wouldn't win more than three games. Vegas had their win total at 3.5, meaning they would have to win four games. At this point, they're already 3-0.
I asked Amiyn Hanks his thoughts on the Buffs. He said, "I believed from the beginning. Coach Prime brings a new and different kind of swagger to college football. When he first got there, I knew it was going to be special just because [of] the way he carries himself as a person, and a coach. I expect them to be champs in no time."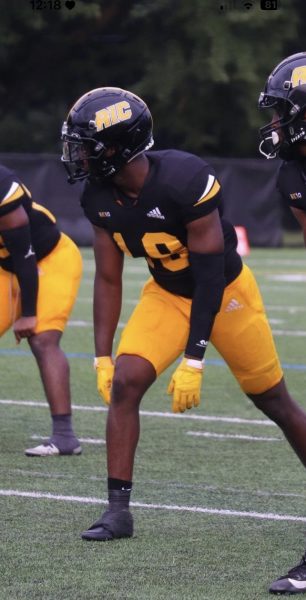 When you honestly look at it, Deion brought in 86 new scholarship players. It's the biggest overhaul of a roster in college football history. I mean, think about it! Eighty-six new people competing for the same spot more or less, people from different backgrounds, carrying different mindsets and egos, but coming together for the same goal. It just doesn't happen.
Additionally, everything is now being documented by three different YouTube channels every day, run by Well Off Media, Reach the People Media, and Uncle Neely, who films "The Pregame Show." Nothing is ever shown on the inside of a football program for various reasons, but all that is changing because of Coach Prime.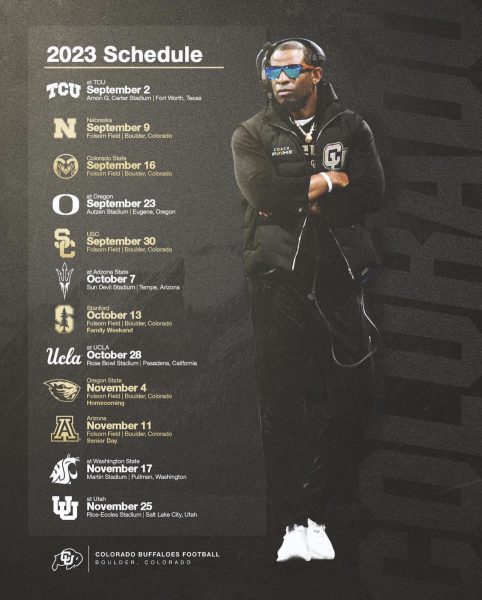 Colorado started off as 21-point underdogs against National Champion runner-up TCU and won 45-42. Shedeur Sanders is breaking all types of records; Dylan Edwards, a true freshmen, scored four times for a record. Travis Hunter is probably one of the most fascinating players in this age of college football due to his ability to consistently play both ways for Colorado. Colorado then played Nebraska and beat them 35-14. Most recently, Colorado defeated Colorado State in double over-time, 43-35. In three games, Heisman-hopeful Shedeur Sanders has 1,251 yards, ten touchdowns, one interception, and a 78% completion. Craig Reaves said, "I figured Travis Hunter and Shedeur would do good, but I wasn't aware of what they had all around as a team to be as good as they've been this far. I think now that I see who they are. And more people want to go there. They'll be competing for a title within two to three years."
Between it being a new group of public figures at Colorado every week, the documentation from the YouTube channels, as well as the swag the team brings, I think college football is being changed in front of our eyes.
Colorado's next game is against tough opponent Oregon this Saturday.