Should Cameras Be On or Off on Zoom?
I am sure we can all agree that having classes online for the past year has had some kind of impact on everyone's lives. And I am sure every student that was living in the classes-on-Zoom era last year has at least one professor forcing them to keep their camera on during class. But why does this matter so much to professors?
During the 2020-2021 school year, our college experience was literally in the palms of our hands, which is not what anyone expected. Many people are not comfortable with being on camera for many reasons, and many professors fail to realize that. In fact, students keeping their cameras on during class can also be a distraction for the students.

Loading ...
Leya Vohra was a freshman at American International College last year, and said that having her camera on during Zoom classes could actually be a distraction at times. She said, "I feel like I worry about more of how I look than actually paying attention to what my professor is saying at times." It's as though having a camera on for class causes a sense of insecurity. Obviously nobody wants to look bad, especially around people they have never met before. And that comes from just being a human being in general. Most college students care about their appearance if they don't know anyone.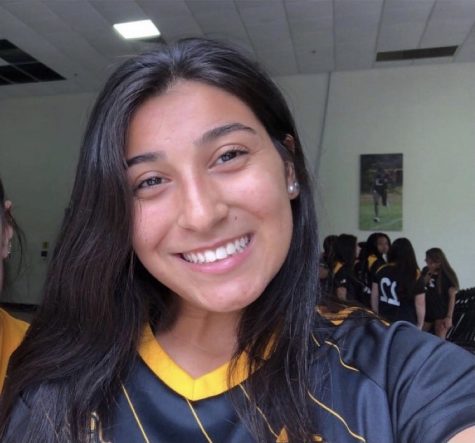 Patrick Johnson, a professor at American International College, has an interesting take on why some students don't want to turn their cameras on during class: "Don't take this the wrong way, but college students are not too removed from being squirrely teenagers," Johnson said. He imagines students wondering, "'Oh my God, are people going to judge me by my appearance? Oh my God, are people going to judge me because of my hair?'"
As far as his own on-screen appearance is concerned, Johnson said, "I am old and weary and no longer giving a crap–I mean as much as I hate seeing my own face on the screen." Johnson said that the younger generation worries more about their appearance. But because he is older, he doesn't really care about himself being on the screen.
Hien Nguyen was a junior at American International College last year, and often got very distracted during her zoom classes. She said, "If my camera is on or off, I am always distracted. I am also always looking at the camera to see what I look like." Knowing that Nguyen gets distracted in the first place, having the camera on for class creates more of a distraction for her. She does not benefit by having her camera on in the classroom. It only causes her a bigger distraction.
Some professors make it a requirement for students to have cameras on during class. If students don't show themselves on camera, then the student will be marked as absent for the whole class. Johnson, who believes that students should have their cameras on during Zoom class, said, "I believe they should for the simple reason that it helps the faculty member know that people are out there listening and presumably paying attention." Having students' cameras on can be a teacher's way of knowing that students are engaging in class.
Johnson added, "At the beginning of the semester, I said that if you don't turn on your camera, I don't recognize you are there. But I can tell who is paying attention."
However, Johnson also admitted that he wasn't always maintaining his mandatory screen-on policy. "I said that I was going to be doing that in the beginning of the semester, but I haven't really gotten around to doing that." He added, "It has nothing to do with not wanting to penalize people, it has something to do with my degree of organizational skills, which are lacking."
Most professors can tell who has been paying attention during class when some students fail to sign off at the end of a Zoom session.
Not every professor is a stickler for students having their cameras on during Zoom class.
Kat Lombard-Cook, who was a visiting Assistant Professor of Communications at American International College, is someone who has never required students to have their cameras on during class. She explained by saying, "Students in my classes are not penalized for not turning their cameras on. I do require active participation in my classes, however. I make a point to lay out various ways that students can participate and engage with their classmates that do not require turning their camera or audio on."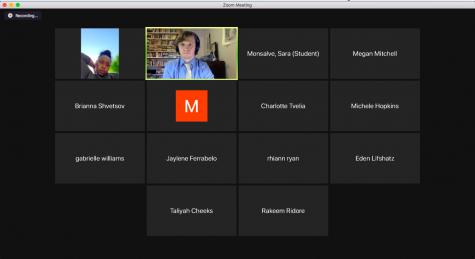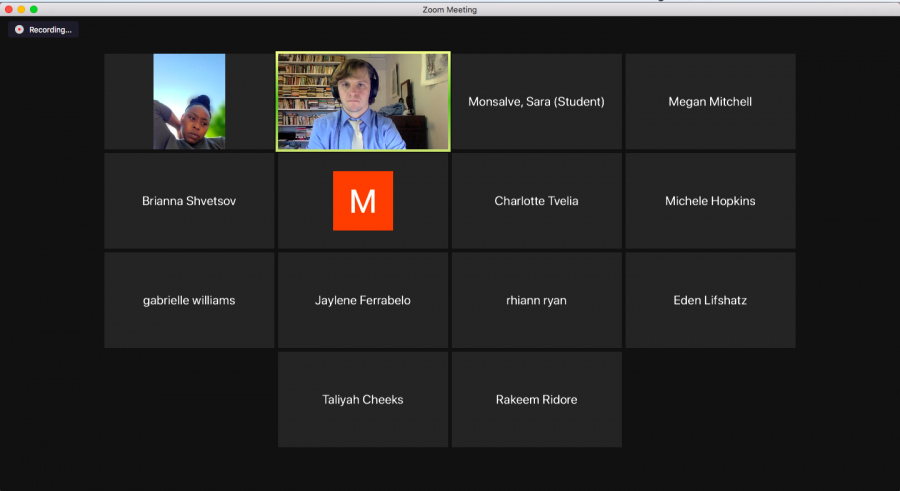 Students may feel more comfortable going to class with this method. Lombard-Cook said, "Students use chat and audio to engage, so if someone leaves their video off and wanders away or doesn't pay attention, it's pretty clear." By giving students alternatives to communicate in online learning, professors can get more participation. And if students don't want to actively engage in class, that is the students' fault. Using other ways to participate, such as using the chat to communicate with the class, or even not having to show your face in class, can give students more courage to speak their minds because no one has to see their faces.
Lombard-Cook also mentions that "sharing video can also be a drain on the internet. Sometimes in order for a student to be able to hear and see, they can't also have their video on. I'd rather the student be present without video than get kicked off by their wifi." With more people having to use the internet everyday due to the circumstances of the pandemic we are facing, the internet crashing is not at all uncommon.
Lombard-Cook continued, saying, "We also assume that everyone has access to a smartphone or computer with a camera. Some folks have desktops without cameras built in. They can use headphones with an inline mic easily enough, but compatible cameras are harder to get depending on the age of the computer."
Some people aren't as fortunate to have the latest technology, which has made schooling today that much harder for students. It is important to recognize that people are in situations like this, and should not further be penalized for this.
But there is an alternative for students. American International College is able to provide assistance to professors and students by providing them with laptops for classes. Margaret Whitehead, who is a Journalism professor at American International College said, "I use my AIC laptop for classes because my personal laptop will not support Zoom."
Teachers may fail to realize that people have personal lives and feelings that students may struggle with, and it may be hard showing their peers the environment they are living in, along with any other insecurities they may be dealing with. Only 60 percent of low-income students are regularly logging onto online learning. As for high-income students, 90 percent of students are logging on for their online learning lessons.
Ally Pothier is an expert when it comes to this topic. Her degree is in Liberal Studies, with a minor in Elementary Education. Last year, she was working on earning her Master's degree in Education at AIC. Pothier knows what it is like to be a college student with online learning and see the younger generations go through online schooling.
Last year, Pothier was working as a behavior technician for students with autism. This job required her to go to the houses of kids who have autism and to help them with their online schooling. And as anyone could imagine, not everyone lives in a home environment that is also a good learning environment. She is one who believes that students should be penalized for not having their cameras on during class.
Pothier said, "Zoom is supposed to resemble a classroom during these hard times. It is important to show that you are staying engaged like it would be shown in in-person learning." She thinks that students showing themselves is the best way possible to know that someone is staying engaged in the classroom, especially when it comes to younger children, since their attention span can be much shorter than college student's.
For the children who have a bad home environment, there are other options to not share their environment with their classmates. Pothier said, "If you have a bad home environment or feel uncomfortable with showing your work space, you can put a fake greenscreen background up." For Pothier, there is no excuse for someone to not have their camera on–unless they don't have one, of course.
As Pothier is both a student and a teacher, she knows that everyone who has their camera off isn't always giving their undivided attention to the class, and even admits that she has been guilty of this at times. "I know as a student I have not put my camera on because of an early class, and not being fully awake yet. So knowing that and wanting to become a future educator, I want to try to avoid this reasoning by forcing them to show their faces during class."
Online learning has its challenges for students. But being a teacher can be just as difficult. Pothier supervises a kindergarten Zoom class and has experienced incidents like this before. She said, "The teacher has technical difficulties on their side and has to leave the Zoom. There is a para in the classroom who has to lead the class while the teacher is trying to fix her video."
It is easy to say online learning has been tough on everyone–teachers and students alike. AIC is back to in-person learning this semester, but some classes are still offered remotely with synchronous Zoom class meetings. We have learned to savor our in-person classroom experience by going without one for an entire year, but students and professors alike also have a better sense now of how to remain respectfully engaged in an online classroom setting.