Covid Vaccine Mandate Brings Relief, Unemployment at Day Brook Village in Holyoke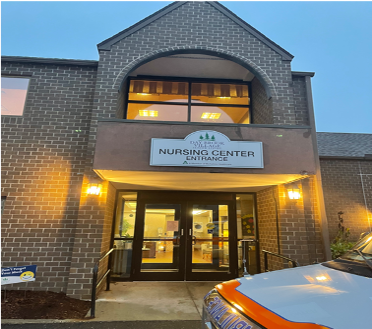 On January 20, 2020, the CDC confirmed the first case of COVID-19 in the United States. Many Americans in the United States were affected by the virus, which impacted all ages, genders, and workplaces. The Department of Health and Human Services rapidly produced a COVID vaccine to reduce the number of deaths in the United States. Health and Human Services took all the required stages of development to ensure that the vaccine was safe to administer to Americans. Recently, in order to minimize the number of cases in the United States, the Biden-Harris Administration of Healthcare initiated that all healthcare workplaces must require all staff to be fully vaccinated. Employees who work at Day Brook Village, a local nursing home, were able to give their feedback on the vaccination requirements and how it has impacted their work.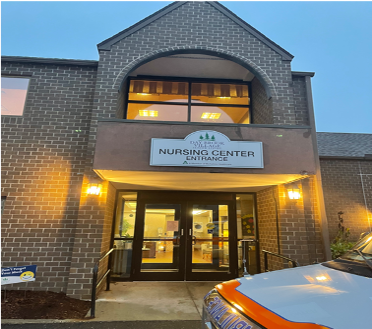 COVID-19 is caused by another virus called SARS-CoV-2, which affects the human respiratory tract. Coronavirus is highly contagious. Its mode of transmission is droplet infection, which can be spread by coughing, sneezing, or even talking. Day Brook Village Senior Living, one of the nursing homes in Holyoke, Massachusetts, was just one of the many nursing homes that were affected by COVID in a variety of ways.
Julie Mattei, age 34, is one of the Certified Nurse Assistants at Day Brook. She has been a CNA for four years. She expressed what it's like for her to work through a pandemic at a nursing facility. "Between residents being sick and being short-staffed, Mattei stated, "it's mentally, physically, and emotionally draining."
She added that her own health contributes to her exhaustion under these working conditions. "I am asthmatic," she said, "so wearing a mask and face shield is very stressful because it makes me feel like I can't breathe."
Many can relate to her aspect in the work environment. Having to take care of another person while trying to protect yourself as well can be challenging, especially when a facility is short on staff. This increases the number of patients on your assignment, which affects the patient's care as well, due to lack of time.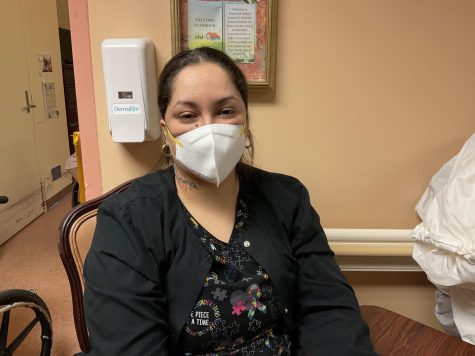 The recent mandatory vaccination requirements to maintain employment has also impacted healthcare workers to a similar degree that COVID-19 has.  At Day Brook Village, it is mandatory to be fully vaccinated for both staff and visitors, who must show proof of vaccination to enter the building. Failure to obtain vaccination records will result in either unemployment or non-entry at the nursing home.
Many Americans are now unemployed due to the refusal of getting vaccinated. Former Activities Coordinator at Day Brook, 18-year-old Xianna Vazquez, spoke about mandatory vaccinations in healthcare settings. "I do not believe in getting vaccinated," Vazquez said, "because if Jesus wants me to die from Corona, then [I'm gonna] die either way."
"There is no point in getting the vaccine," Vazquez continued, "when either way, you can spread it, get it, and still… what's the point!" Vazquez also believes that the government is going overboard about COVID-19. She mentioned, "The government is dragging Coronavirus. I feel strongly about this because the government is making other Americans scared about it and they are putting us against each other between vaccinated and non-vaccinated Americans."
Vazquez became unemployed due to her refusal to get the vaccine. She is trying to seek another position elsewhere.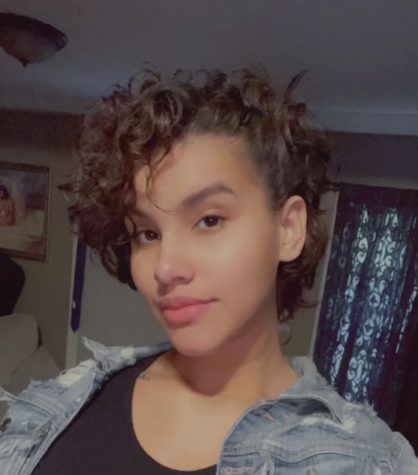 Licensed Practical Nurse Shelia Binyenya is also a local healthcare employee who also explained her point of view on the pandemic. Binyenya is in her forties, and has been an LPN  since 2005. At Day Brook, Binyenya works with all the nursing staff and is also a unit manager. She has seen the medical field change over her time period. She mentions that they have lost a lot of employees at Day Brook due to staff refusing to get vaccinated. As a result, Day Brook has been short-staffed.
"I strongly advise all Americans to get vaccinated," Binyenya said. "Vaccinations have been around for a long period and prevent a lot of mortality rates. For example: the history of Polio… Once vaccinations were produced for Polio, many people didn't want to get it."
"The impact for the people who didn't get the vaccine was really bad," she explained. "Some ended up with deformities. Some never made it in life. Some had to deal with long-term consequences for not getting the vaccine. So I do believe vaccinations are a good preventative measure for us."
Binyenya also mentions a change in the workplace environment. As a unit manager, she feels that the infection-control policy has been more effective, which is now followed through more strictly. This minimizes a breakout not only in COVID, but in other infections as well, which protects both the residents and staff when assisting with care.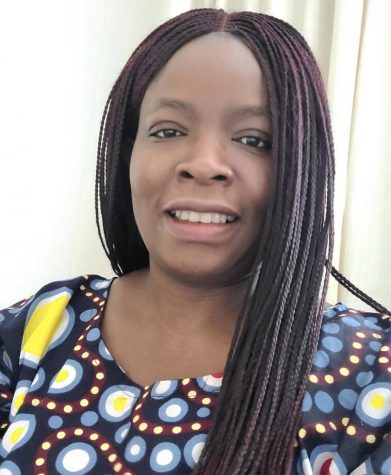 Day Brook Village Nursing Center is currently accepting visitation for all the residents while following all of the CDC guidelines.
Many other employees in the healthcare field might have different perspectives on the topic of vaccinations and how they have affected their workplace. But the residents have also been affected. It is important to notice how the residents have felt not being able to see their loved ones due to this viral pandemic. Not seeing their loved ones while trying to cope with COVID-19 can be mentally overwhelming and can take a toll on the healing process. Knowing how a resident feels can help healthcare facilities to assist their residents and to see what they can do that will benefit them.