AIC softball has gone through a few struggles over the years, especially during their 2022-2023 season. The Yellow Jackets went 7-39 in the overall season and 3-21 in the overall conference. Fighting till the last in each game, many of these games were lost only by one run. These overall results of last season doesn't express what the Yellow Jackets have been thriving for. Each game that was played was an eye opener to the coaching staff and to the players that something needs to be done differently in order for them to win more games and have a more successful season. 
Now the 2023-2024 season is approaching very quickly. A brand new first-year class of excellent players have arrived who can potentially help out the team on both offense and defense. Along with that, new practicing strategies have been implemented by the coaches to help make the girls work harder in practice, which will then help them prepare in game-like situations.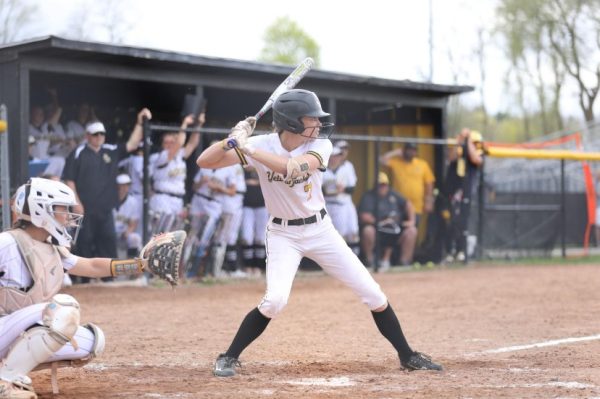 In between these struggles, some of these girls deserve recognition. Even though the turn out was not amazing for the season, the Yellow Jackets were still able to show off their skills and be recognized by the NE-10. 
Brianna Harzula was selected to be on the 2023 All-Conference Softball team. She also earned Third-Team selection as a utility player when she was a junior. Now as a senior, Harzula is looking forward to this season has a lot she hopes to accomplish for herself and for the team. Harzula said, "I am looking forward to… having fun with my teammates for my last year. Also being more competitive in the NE-10 compared to the past years here. What I hope to accomplish this season individually is being more consistent in the field and hitting as well. I also hope to get second team all conference and get academic all-conference again this year!" 
Story continues below advertisement
Harzula also added her hopes for the team. She said she hopes the Yellow Jackets can be "competitive in every game we play, as well as win half of our games this season."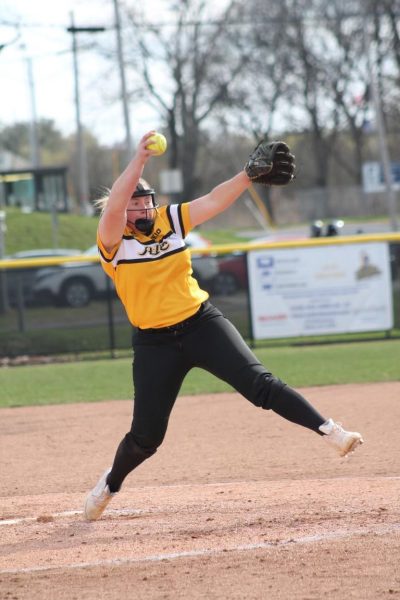 Abigail Wells is a senior outfielder for the Yellow Jackets. In our interview I asked her: what are her expectations for the upcoming season and what does she think will be different this season?  Wells said, "My expectations for this season [are] to just have fun (especially for my last year!) and to actually enjoy the season with a great group of girls." 
Wells also commented on how she expects this season will be different, saying, "I think for this season, the difference is that we're gonna have a better vibe together as a team. In past years we've been kind of cliquey and people didn't always get along. But this year we have a lot of genuinely good people, and we have a fun vibe this year that we didn't have in the past."  
Riley Sullivan, a pitcher for the Yellow Jackets, was asked about how the chemistry this season is different than last season and if she thinks the outcome of this season will be different from last. "The chemistry this year versus last year is beyond comparison!" Sullivan said. "Last year the tension off the field translated directly onto the field, not helping us win any games. Going to practice, you could feel the anxiousness and pressure from every single person. This year, practice looks and feels entirely different. Going to practice is enjoyable, and a time to bond with the team. Since the start of this year, we've done more team bonding activities outside of practice than I've done my last three years on this team. This year, I notice everyone talks to everyone. In years past, there seemed to be cliques and groups but I don't foresee that being an issue for this current team."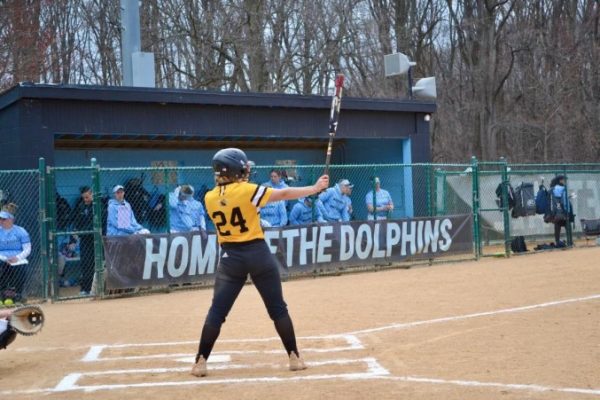 Sullivan also said, "I absolutely do believe with the team we have this year, the season outcome will be entirely different. This year we have so many players who can play in various spots, helping our teams in a way we've never had before. The team chemistry being so positive will do nothing but help us improve our season outcome this year. In my opinion, trust is one of the biggest things we've missed the last couple years… Through practice and hanging out, I can see that we trust each other." Sullivan also commented on the team's relatively small roster this year. "It can have its disadvantages," she said, but added, "how close we've gotten is only going to help us this coming season."