On Tuesday October 3, in Springfield, Massachusetts, the women's volleyball team from American International College swept Southern Connecticut State University in the Northeast-10 conference. The Yellow Jackets defeated the Owls with scores of 25-19, 25-19, and 25-9.
This effectively makes AIC 9-6 overall and 4-0 in NE-10 play.
In the first set, it was apparent that both teams gave their all. The Owls' average was .313 with fourteen kills and only four mistakes. AIC, on the other hand, was essentially flawless, completing every assault without making a mistake the entire set while accumulating a staggering seventeen kills to win the set.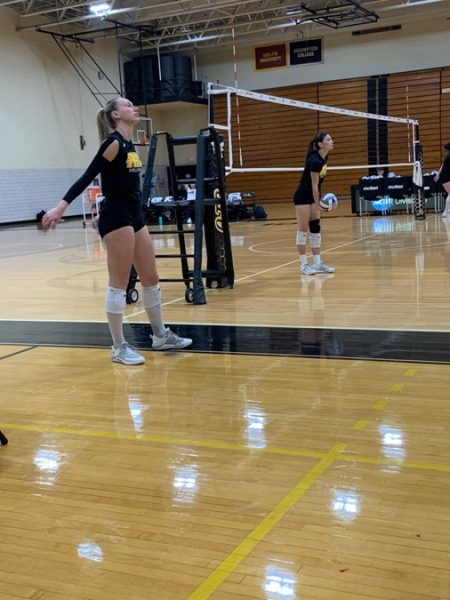 Story continues below advertisement
Aleksandra Ivanovic and Amber Williams each provided a block and two aces to the team's five-point second-half outburst, which helped AIC pull away more swiftly. This increased AIC's lead 13-6, and it continued to increase until Williams and Paola Soto Burgos teamed up on a set-point block to give AIC a 2-0 advantage.
With an early seven-point run in the third, the Yellow Jackets made it obvious they intended to finish the game early. Ivanovic later scored three more consecutive aces to give AIC a 15-6 lead. Soon after, Head Coach Matt Cribbin was given the opportunity to introduce Victoria Soto Burgos to the field. The rookie made the most of the opportunity by getting a combination block and further showing her effectiveness to the team–the first of her three blocks in the final minutes. With a left-to-right shot that went through the defenders, Dila Derendeli put an end to the game making it a quick night for the Owls.
Some noticeable performances included how Ivanovic led AIC's offense with a staggering ten kills on just twelve swings. Paola Soto Burgos had nine, followed by eight from Dora Butkovic, eight from Kristina Peric, and a match-high eleven digs by Butkovic, establishing dominance from our outsides and middle hitters alike.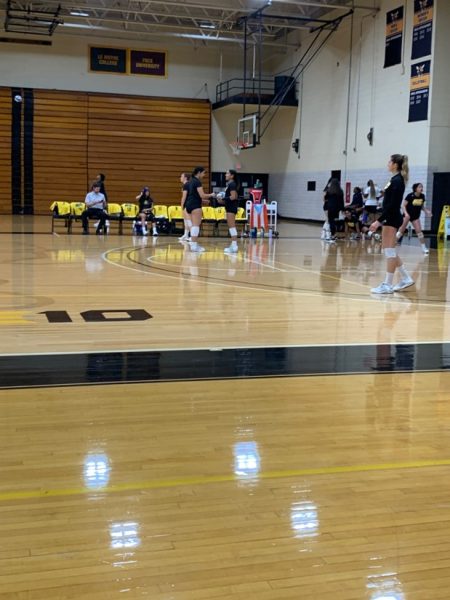 The Yellow Jackets put on a display of what it meant to be dominant. It seemed like nothing could go wrong in their display of teamwork. In an exclusive interview with Aleksandra Ivanovic, she stated, "We knew the importance of that match and came out confident… Being one of the main hitters, I had the defense figured out and executed." When asked about the urgency to wrap up the game Ivanovic stated, "Our coach Matt Cribbin made it clear we had to put this game away, and us girls knew we had it in us to get the job done." And get the job done they did as they effectively ran away with the game, putting a stamp on the division moving forward.