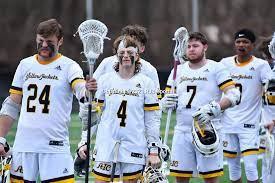 When experience is lacking, what do you rely on? The American International College men's lacrosse team only has four seniors on the roster this year. Coach Jack Spallone now has his first recruiting class which includes around thirty new players. With the amount of new athletes coming in, players on last year's 22-23 team had the decision to stay and work for a spot or leave for another school.
Senior Nick Mackay said that the lack of experience and seniority "affects the performance and chemistry of the team." This is not an easy thing to say for a graduating senior, and from someone who expects a lot from the upcoming season.
"When things don't go as we plan, that's when we need experience to lead us the most," Mackay said. "But it's difficult when we don't have much [experience]."
As a growing program, structure is needed to lead the team in the direction they want to go.
Story continues below advertisement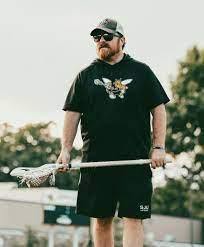 Last year the team went 2-13 on the season and 0-10 in conference play. That team had eleven seniors on a team of twenty-eight. Seven students transferred out prior to this year's season, so the team wasn't left with much experience.
This year, coach Spallone brought in his first recruiting class since he joined AIC. This class of thirty student athletes is full of first-year players and a few transfers.
American International College is a Division II school in the NE-10 conference. For a few sports, the NE-10 is the best Division II conference in the country. For lacrosse, this is even more true. Last year the NE-10 sent four out of the twelve teams to the NCAA tournament.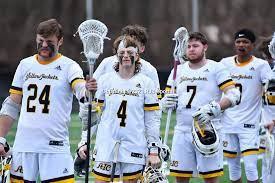 Multiple teams in the NE-10 have solidified themselves as top programs and teams. They don't have the struggles of missing experience that rebuilding teams like AIC have. But all that has to start somewhere.
When asked how he he feels his role as a senior on the team is, Ben Fitzsimmons said, "I strive to be the guy my coach and teammates can go to for help or guidance… I try to serve as a model that hard work beats talent every day."
This hard working mindset is something that is preached at every level of sports. It's a mindset that is believed to be contagious throughout any team. But where does this start?
I had the opportunity to interview Tyler Goode. Goode is part of the thirty-person recruiting class and was also elected as a captain. When asked about how the lack of seniors and experience is affecting the team, he replied, "We don't have much of a culture set in stone and that's one thing we need to try to build as fast and as well as possible."
In the college sports world, culture is a huge thing. Every year, teams have new people coming and going, trying to find the right spot for them. Having a culture already set in stone makes the chemistry easier because the whole team is on board.
After going through their fall lacrosse processes and three scrimmages, it is clear to see that there are multiple areas of improvement. But the main focus seems to be to build a culture and better chemistry as a team. It is obvious that the team knows its goals and they are willing to strive to reach those goals, but we will need to figure out some things on the way. With only about three months until their first regular season game, the American International College men's lacrosse team is going to have to figure out what they will rely on without the experience.