Yellow Jacket Alumni Return to Campus for Homecoming Weekend
SPRINGFIELD – American International College hosted their annual Homecoming weekend from October 15 through 17. It was a much-anticipated weekend, especially after the festivities were cancelled last year due to COVID-19.
During Homecoming, AIC offered multiple events for students and alumni to get together and show their school spirit. Some of the events included sporting events, a tailgate, a pep rally, and the Homecoming dance. In addition to the much-anticipated football game, the weekend included an alumni softball game, a Senior Day for the Women's Tennis team, and an ice hockey game. All events required everybody in attendance to wear a face-covering indoors and outdoors if social distancing was not possible.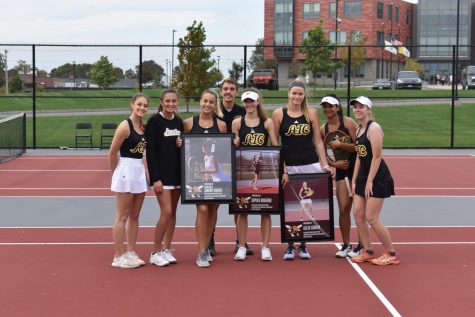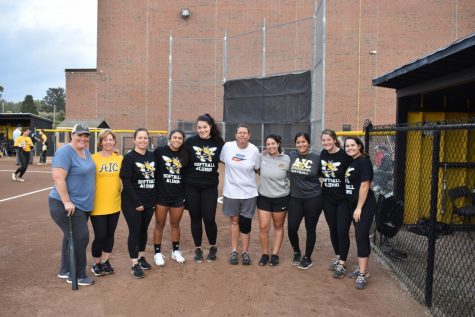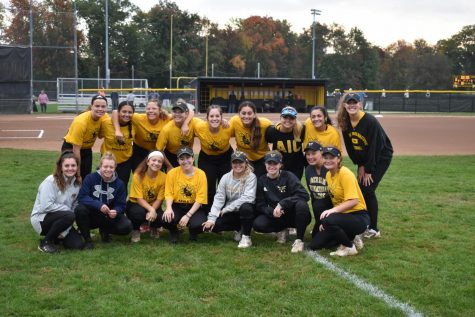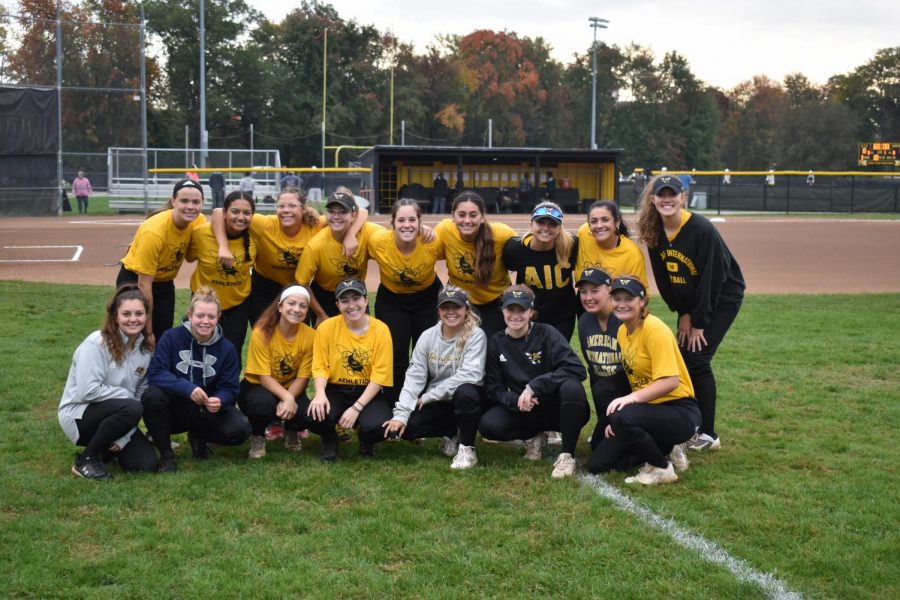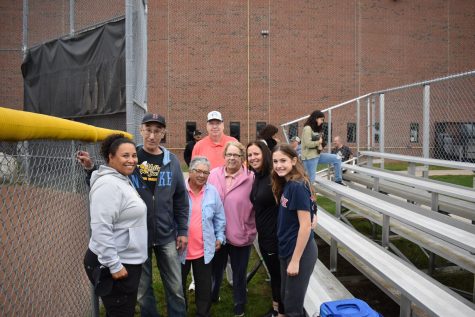 At the football game on Saturday, October 16 at Ronald J. Abdow Field, AIC played against the University of New Haven. At the game, it was expected that there would be a lot of Yellow Jacket school pride, cheering, and excitement. However, that wasn't the case. In the crowd, there were more parents and older adults watching the game rather than AIC students. The students that did attend the game didn't seem to be too interested and didn't have much school spirit.
In the crowd, there were many people wearing the color black, but not much yellow. There also wasn't a lot of engagement from the crowd, and it certainly was not how a college football game is expected to be. The cheerleaders were missing, and the AIC mascot, Rex, was nowhere to be found.
I spoke with Alberto Perez from Texas, an alumni of AIC. Perez majored in political science and was in the graduating class of 1983. Perez is now retired after 39 years of service as a probation officer. Perez used to run Magna Hall as the housing director and then became the manager of the school bookstore.
Perez said, "It was my idea for the Homecoming game to be here on the field."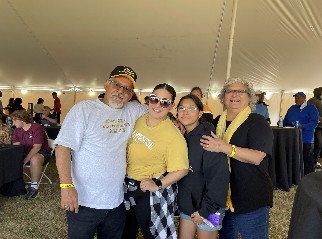 Perez has an entire family tree of AIC students. His wife was in the graduating class of 1982, and his daughter graduated from AIC in 2009. "We are trying to get my granddaughter to come here in the future too," said Perez.
During half-time, players of AIC's 1976 football team were welcomed onto the field. Al Chiucchini is originally from the Bronx, New York, and was in attendance at the game, where they were hosting a 46-year reunion, and honoring his football team. According to Chiucchini, his team was being honored for being "the team with the best winning percentage in the history of the school's football teams."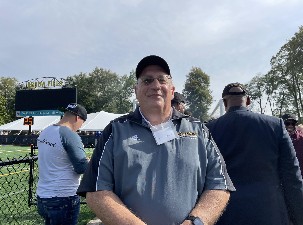 Chiucchini used his finance and accounting degree to get himself a job as a CFO for the company that makes the fragrances for Yankee Candle.
Another alumnus and player on the 1976 football team was Rich Cavanough, from Wallingford, Connecticut. Cavanough majored in history education during his time at AIC. He is now retired, but he attended on Saturday. "I played on the 1976 football team," Cavanough explained, "and they were honoring us."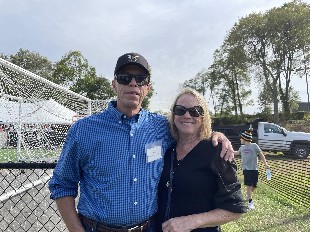 Throughout the game, there were periods of time where AIC's football team was doing well. However, AIC was ultimately defeated by the University of New Haven, with a final score of 30 to 14.