A Graduating Senior Looks Back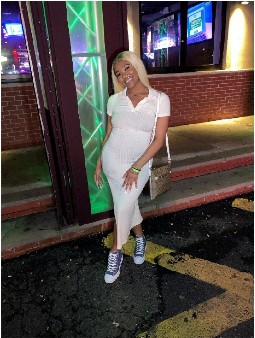 For this article I decided to go with something a little different. I wanted to do something outside of the box for my last article before graduation.
As a senior, I have spoken to and been with many different types of people on campus, from the faculty to the students.
For this article, I wanted to talk about the experiences I've had as a student here at American International College. On my very first day on campus moving into Hines Hall, I was super nervous and excited all at once. This would be my first time away from my family's home, so I just wanted to be extra sure I was prepared.
Being on campus for only two out of the four years of school made me realize how much I've changed. I'm not the complete version of myself, but I am growing everyday as an individual. Freshman year Antonaya and senior year Antonaya were two totally different people, I can say that for sure!
I've learned lessons that I only would have learned here at school, and I've built bonds that will last a lifetime. I became the version of myself my parents will be proud of and I will be the first of my household generation to graduate from college!
I've worked very hard to achieve this goal; I just can't believe it's so close! I can practically feel my diploma in my hands!
I will miss the daily grind of waking up for an early class, or even staying up way past my bedtime to finish an essay or a quiz. I'll miss being able to walk down the hall to my friend's rooms to show them something funny for a good laugh; I'll miss being able to cry on someone's shoulder when the world felt just a little bit too heavy that day. I'll miss rushing to get to class on time, or even to a meeting with a professor because it just happened to slip my mind. I'll miss going to the dining commons to get a nice cooked meal (sometimes), or going to the Hive for a quick bite on the go. I'll miss football games, basketball games, track meets, rugby games, soccer games, hockey games, and volleyball games. Just being in the presence of AIC's school spirit would always excite me. I'll miss preparing for fashions shows and cheerleading, while also dancing on the QUEEN BEES!
Each and every one of those experiences shaped me into the individual who stands before you today. I am super proud of myself! I DID IT! I'll miss it all. I can't wait to start my new journey in life, wherever that takes me!