College Athletes Face Off Against Mental Health: Who Will Win?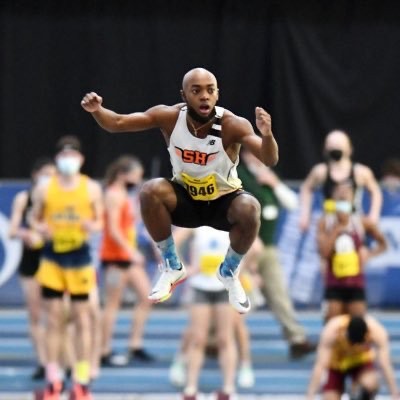 Being a student athlete at the college level is always going to be a big challenge, no matter at what division the athlete wishes to play. The jump from a high school team to a college team is a hard transition, on top of the rigor of the college courses. These challenges can lead to a spike in mental health problems for many of those athletes. The big question is, how do they handle it? Three college freshmen were interviewed who all play a sport in a different college division. Mckenna Hallinan, a member of the women's soccer team at UMass Boston (Division III); Lily Shields, a member of the women's soccer team here at AIC (Division II), who is also recovering from an ACL injury; and Jonas Clarke, a member of the men's track and field team at Harvard University (Division I). These interviews were conducted to get a closer look at the different levels of college sports, to see if mental health is a factor in any of their lives, and if so, how they deal with it.
First, Jonas Clarke, a sprinter for Harvard University's track and field team, was asked about his schedule, mental health, and how he handles it. Harvard is a very prestigious school, and adding the demand of a Division I athletic program on top of that can make things even more difficult.
Clarke replied by first explaining that it is a very difficult adjustment that every student goes through. "Athletes just have more to adjust to," Clarke said. "My personal experience was definitely more shocking than I was expecting." He knew he was going to a difficult school and he tried to prepare himself, but it still came as a bit of a shock once he started out, which is normal.
Then the question was directed toward him from an athletic standpoint. On top of being in the classroom, he also has to be at the top of his game physically. "I also had to get used to having to block out three to five hours a day dedicated to practicing," Clarke said. "You realize quickly that there will be sacrifices, such as my social life." He then gave an example, saying that he might need to finish an assignment or to study for an exam rather than going to an event with friends. It is well known that this transition is not easy.
Clarke was also asked about his mental health. "My mental health has been very solid recently," he said. "I just experience slight moments where I get stressed, but mostly because of academics. This school is intense." Going to Harvard is obviously a difficult school to be at, and he explains that it would definitely be easier if he did not have to plan around practices. But most of the stress that he encounters is just from school.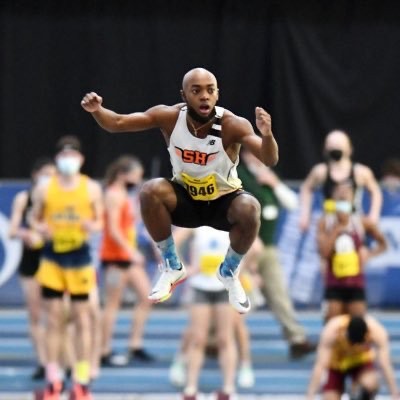 Lily Shields, who is a member of the women's soccer team at AIC, which is Division II, has one more issue on her mind on top of school and being part of an athletic program. She tore her ACL in the spring of 2022, and has been working very hard on her recovery.
When asked what the hardest part of her recovery has been, she responded by explaining that the transition into her freshman year of high school without playing her sport was extremely hard. "Coming to college and the reality of not being able to play my freshman year hit me," Shields said. "I lost a little motivation just sitting on the sidelines everyday being unable to play the sport I love." Being an athlete and revolving your whole life around a sport, it is not easy when something gets in the way of that, especially with an ACL injury, because it is a long and stressful recovery. The transition to college is not easy for anyone, but adding something like that can make it hard for an athlete to keep their mental health where it needs to be. Shields has a great mindset and outlook on her injury and on her future in the sport.
With a few months left in her recovery, Shields has been very focused on getting better, not focused on the things she cannot change. "My mental health has actually been pretty good," Shields said. "Through my whole recovery process, my thoughts were, 'I can't go back and change what happened now; I can only focus on the future and how I'm going to get back on the field better than I was before.'" Even though her mindset is very healthy, she still has mentally tough days, just like any other person. She explained that when she is having one of those days, she likes to go for a run on the track to clear her head.
Student athletes undergo large amounts of stress no matter at what level they are playing. There is a stigma that Division III athletes have it much easier than Division I or II, which is not true in many of the cases. A great example of this is Mckenna Hallinan, a women's soccer player at UMass Boston, which is Division III.
When asked about her schedule and how she balanced everything, Hallinan talked me through an average day of hers. "My schedule mostly everyday is I have different classes from eight am to twelve fifty pm, soccer practice from one to three pm, then two days out of the week I have lift from four to five pm and another two days I have class after that. This also doesn't include time for homework, exams, and getting treatment for soccer from the trainers." Hallinan also lives in an off-campus apartment; therefore, she has to do all of her own cooking, cleaning, and laundry, which adds on to her busy schedule.
Even with her busy schedule, she does attempt to have a good social life and to make time to be with her friends. "The pressure of having homework or studying to do but also being asked to go out with friends is a lot," she said. "You know you need to get work done but you also want to keep up with your friends and make meaningful relationships with them." Hallinan is also in the nursing program, which makes her schedule extremely busy; her days are full of studying, homework, and catching up on sleep that she missed due to various reasons.
With all of this going on, she says her mental health has been good overall, but she has been very stressed out. "Overall, my mental health has been mostly good," she said, "but I am a lot more stressed than I used to be. I have a great support system through my parents and my two roommates who are also on the soccer team and in the nursing program that encourage and help me the most on my hardest days." On those hard days or weeks, Hallinan likes to tell herself that she will have days to relax if she just gets through the school week. This is a great mindset to have because if you are focused so much on the stressful things, it can seem very overwhelming. She tries to get her work done early so that when she is done at practice, she can relax as much as possible.