Brittney Griner Traded for Russian Arms Dealer Viktor Bout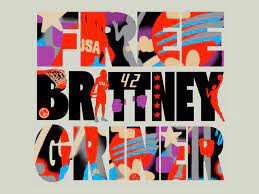 WNBA star Brittney Griner was arrested in a Russian airport on February 17, 2022, after attempting to enter Moscow from New York City with less than one gram of Cannabis oil in her luggage. She was trying to enter Russia because she plays overseas during the WNBA off-season to earn more money. In case you didn't know, WNBA players make chump change. (But we can go over that on another day). I think it is important that we highlight why she was trying to enter Russia during the time that the US was at heavy odds with Russia. For the past seven seasons, she was earning over a million dollars per year while playing for UMKC Ekaterinburg. By contrast, Griner made $227,000 per year playing in the US for the Phoenix Mercury.
Griner was walking through the Moscow Sheremetyevo International Airport after the Russian custom dogs sniffed out drugs in her bag. After officers searched the bag and found the cannabis oil cartridge, she was taken into custody and charged with smuggling narcotic drugs into a country where marijuana is illegal.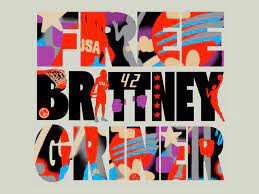 After Griner was arrested, Russia invaded Ukraine, who are allies with USA, which made it an even more difficult situation.
After the world became aware of her arrest, we also learned how unwilling Russia was to make some sort of solution to bring Griner home. The public began to realize this might be a bigger situation than we suspected. Shortly thereafter, on March 17, Griner was ordered to be in custody for another two months, extending her detainment to at least May 19. It wasn't until a month after her detainment she was able to meet with somebody representing the US.
Once the US classified Griner as being wrongfully detained, the Office of the Special Presidential Envoy for Hostage Affairs took charge of the situation.
A lot of people had differing opinions on the Brittney Griner situation. One side argued that she committed a crime and should be punished for it. That can be a fair statement, but I think it is important to highlight that the law in Russia states that possession up to six grams of cannabis is punishable by a fine or detention of fifteen days. Griner had less than one gram, but on August 4, she was sentenced to nine years. Because Griner was caught bringing cannabis into Russia, they unfairly charged her with smuggling drugs, so she was sentenced to nine years, which is right below the maximum possibility of ten years.
On June 15, her detainment was extended for longer and she was given a trial date of July 1. At this point, more and more celebrities and notable people began to plead for the release of Griner, hash tagging #FreeBG all over social media.
There was even a rally held at the WNBA team arena the Footprint Center in Arizona, led by her spouse and teammates.
During her trial, a note she wrote to President Joe Biden was read. Biden then wrote her back a reply. During Griner's trial it was noted that she was not trying to break the law; she was rushing and accidentally packed the oil. She plead guilty but remained adamant that her intent was never to break the law. It was also expressed in her trial that the use of her cannabis oil was prescribed medically by her doctor for her pains due to playing; it was not for recreational use.
When Griner was arrested, her rights were not read to her. A translator did not properly translate the documents being given to her, so she was not aware of what was going on. She was also ordered to sign documents without knowing what they said.
I've seen people on social media saying how we have other people detained in Russia who should be released. Why was someone who broke the law the only one to be brought home? On July 27, Biden offered a deal for both Brittney and another US prisoner Paul Whelan to be released at the same time in exchange for Viktor Bout.
After Brittney was sentenced to nine years, she attempted to appeal but lost. Then on November 17, she was moved to a Russian Penal Colony, which is known for its harsh conditions for prisoners. For women prisoners, conditions are especially inhumane and brutal.
After she was moved, there was an even greater outpouring by the public, calling for her to be released. On December 8, it was official that after ten months, she would be swapped for Russian arms dealer Viktor Bout.
I truly did not like the negativity that I saw in response to Brittney's swap for Bout. I can understand, but I also think people fail to realize if they were in that situation, they wouldn't care who they were traded for; they would just want to be out that horrible situation. I think we lack empathy; there are people who have done worse and we call for their freedom. Maybe the only part that people were in uproar about was who Griner was traded for–which I can understand. I know the magnitude of what Bout can do. But I think we also must know that Bout alone cannot sustain a war if that is what people are concerned about. With that being said, I asked AIC women's basketball player AJ Washington thoughts on the situation.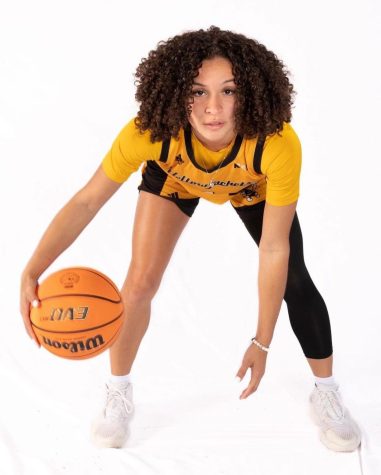 "I do think Brittney should have been released from jail," Washington said. "But I feel as if she should have been home even sooner or had no jail time at all due to the small amount she was caught with. I do think she should get another opportunity to play the sport she loves. Because everybody makes mistakes, and everyone deserves a second chance."
Welcome home Brittney!