AIC Men's Volleyball Begins Inaugural Season
The Yellow Jackets have added some new wings to the hive–a men's volleyball team. The idea to start a men's volleyball team at AIC came from Matt Cribbin, the head volleyball coach for a very successful women's team. The current coach for the men's volleyball team, Hector Jose Reyes said, "He [Cribbin] thought it would be a great idea to add men's volleyball to AIC. I first found out about the job in October when I saw the opening." The team to this point is currently 1-4, winning their first match in the history of the program on February 5 against the Sage College, who's currently 3-5. The Yellow Jackets won that game in 3 straight sets after losing earlier that morning to Nichols College in 3 straight sets, who are currently 4-2.
Before those last two games, AIC lost their first three games on January 18, 21, and 22 to Endicott College, Daemen College, then to Endicott College again, all in 3 straight sets. Endicott College is 4-1 for the season, with two of those wins coming against AIC, and Daemen College is 5-2. It's safe to say the program has faced some talented teams in its early stages, which is almost expected for a new team trying to figure everything out, right?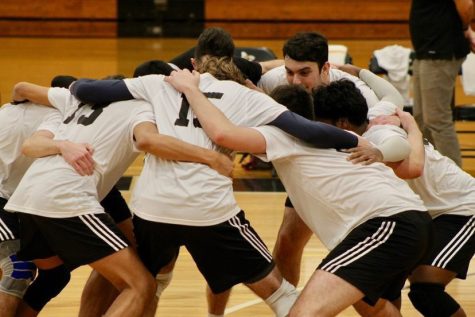 Don't be misinformed though. This is a young and inexperienced team, but they show fight. In their losses, the average margin is 8 points. Being that you need 25 points to win a set, it usually leaves the Yellow Jackets at 17 points a set. If you've ever watched a volleyball game and understood it, you would know that's not too bad. In volleyball, experience and chemistry with your team really is important, and it shows on the court if you don't have that. If the other team does have those qualities, they are usually able to expose it. With that being said, that's truly not bad for a new team figuring out everything for the first time. In their first win of the season, the Yellow Jackets were able to almost flip that stat around, winning three straight sets in an average of a 6-point margin, which shows signs of growth.
With this being a new team, I wonder about some of the struggles Coach Reyes went through to get this team started. He explained that his biggest challenge had to be recruiting players. "It's hard to convince a player on what the program could be when it didn't yet exist," Reyes said. How do you get players to commit to a program and to believe in a first-time team? He added, "I was just focused on my philosophy as a coach, and my experience from professional clubs, and international play, and how much they would learn as players."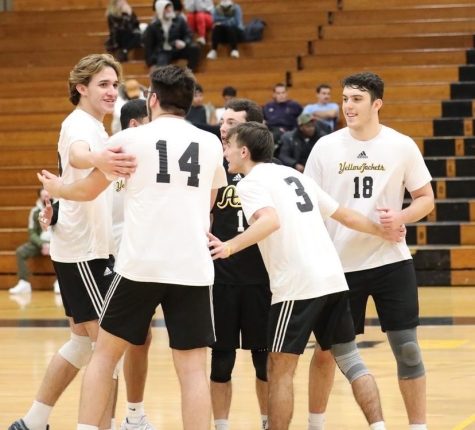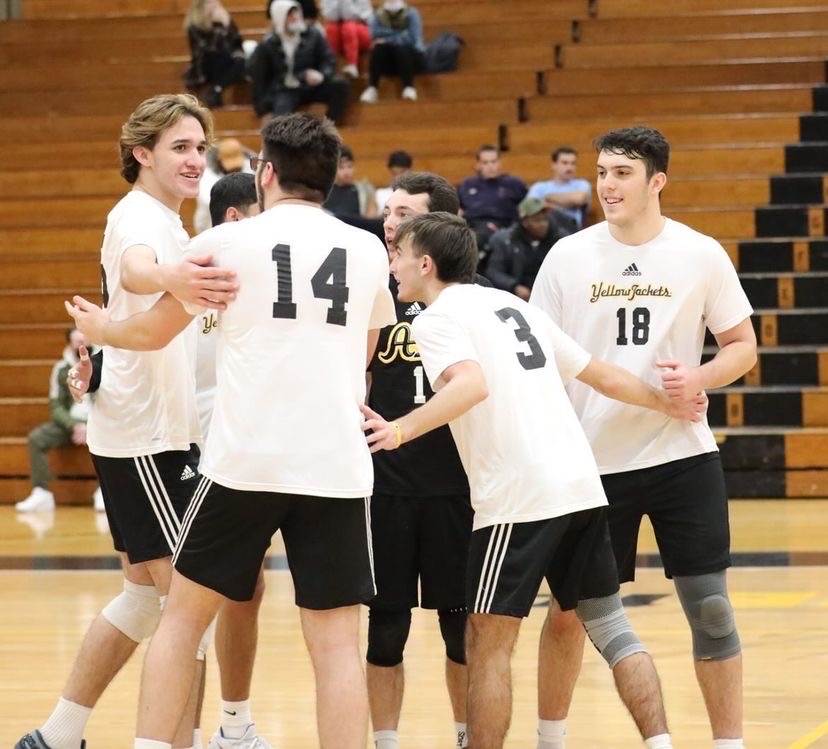 When you look at what Coach Reyes said, and look at the roster he put together, everything matches up. He really took the time to recruit this team, seeking talent from across the world. Three players–Pedro Panelli, Wilmer Rodriguez, and John Ortiz–are from Puerto Rico. Michele Bascape is from Italy. Three players–Manik Marins, Ben Warren, and Alex Marinaro–are from right here in Massachusetts. Brendan Hickey hails from New York, and Tashir Ballard from New Jersey.
Coach Reyes has only had a short amount of time with his team thus far, but I was interested in knowing some of the things he may have learned from the coaching aspect up to this point. He expressed how fun it is to be working with a group of players who are willing to be better. "At the first meeting in September, I said we don't know how many matches we will win, but let's go play great volleyball. And they're doing such a great job. I am so proud of this team."
Reyes sounds like a coach that anyone would want to play for, especially when just getting started, and I hope the team continues to grow and to be successful. With it being the team's first season, they need all the support they can get!
The next home game is February 15 at 7pm against Sacred Heart. Come out and support the team! Go Yellow Jackets!