8th Annual Undergraduate Research Symposium showcases student work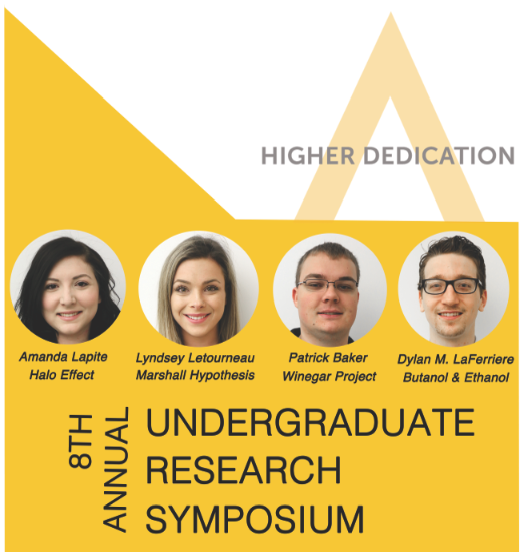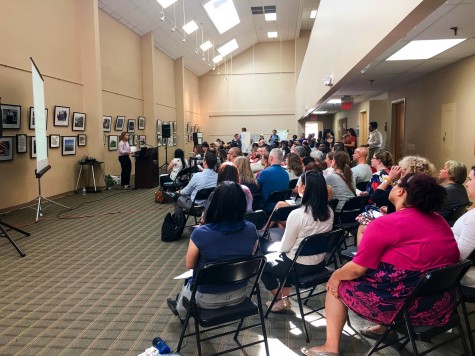 AIC's 8th annual Undergraduate Research Symposium drew a record crowd and featured student-based research on a variety of issues.
More than 100 people, students, faculty, family and friends, gathered in the West Wing on April 18th to hear oral presentations and see poster board explanations of work done for months, in some cases years, by students, many of them graduating seniors.
This year's work came from students majoring in Chemestry, Criminal Justice, History, Psychology and Sociology. Two of the researchers are in the college's Honors Program.
With topics as varied as how first impressions are formed, Boston's experience with racial integration in the 1970s and how AIC students feel about the death penalty, students laid out their hypotheses, methodology and conclusions, wrapping up their presentations with lively discussions and questions from an attentive audience.
Among the work presented:
Criminal Justice/Psychology major and Honors student Lyndsey Letourneau examined whether AIC students would fall in line with the Marshall Hypothesis, which says that the more educated one is, the more one opposes the death penalty, among other things. Her interviews with 90 AIC students found that education and information do correlate here with opposition to the death penalty, but that those with experience in the criminal justice system are more likely to support death as punishment for severe crime.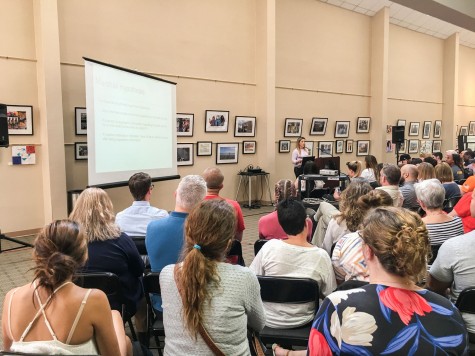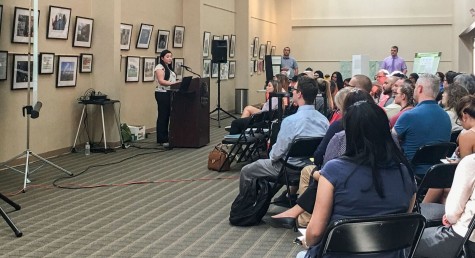 Psychology major Amanda Lapite examined whether good looks and a warm personality make for better first impressions. Her results were mixed, showing that looks didn't affect first impressions, but that personal warmth did. Lapite is also an Honors student.
Sociology/History major Patrick Baker has been studying the past three years, with his advisor Sandra Alvarez, the impact of court-mandate racial busing in Boston, starting in 1976. Using photographs, Baker offered a compelling slide show of the intense strife in Boston in the years following the court order, but the success of the move to balance schools by race. Jerome Winegar, the Minnesota educator appointed to oversee the most turbulent school at the time, South Boston High School, is now living in Springfield and has been interviewed extensively for this research, named 'The Winegar Project'.
"Mr. Winegar told us he would do it the same way again, he would take the job. If anything, he wishes he had done more," Baker said.
Other research was done by Chemistry major Dylan M. LaFerriere, who examined affordable ways to produce organic compounds, Chemistry major Stephanie Horton, who compared caffeine levels in black and green tea, Socialogy major Miranda Arthur-Smith, who looked at students' attitudes towards academic courses and study habits as compared with achievement, and Psychology major Anthony Leadbeater, whose research examined how advertisements can affect memory and spending habits.
Symposium Coordinator Lesley LaMarche said the annual spring event is aimed at shining a light on serious academic work being done by disciplined and academically curious students.
"These students have worked hard, some of them all year, on their research," LaMarche noted.
"Their presentations serve to entertain you as well as enlighten you," she added.
This year's symposium featured AIC alumni Ethan Prentiss, who graduated in 2013 with a degree in psychology, who spoke of the impact his participation had on his personal growth.
"What you are doing is a huge accomplishment," said Prentiss, who is now in graduate school at the University of Hartford, and works as sales manager at Fathers & Sons Auto in West Springfield.
"You will learn a lot about yourself as well as your topic," he said. "And you will find yourself using those research techniques in your life, in ways you never expected."