AIC Track & Field: On a mission
The American International College Track and Field team is on its way to another conference ring.
This year's team is a perfect mix of talented sprinters, distance runners and jumpers.
Leading the charge is Coach Leo Mayo alongside a new jumping coach, Assistant Coach Justin Bailey.
The track team won the 2014 indoor championship conference and 2015-16 indoor and outdoor championships. This season, the team goal is to repeat this past year by winning the conference for indoor and outdoor.
And the coach staff has a plan to have a repeat.
In an exclusive Yellow Jacket interview, Coach Mayo revealed that his plan is to make the workout harder. He said he wants the team to remain focused and continue working hard.
He believes that this year is the biggest freshmen team with lots of talent hoping to break records.
"My favorite word is 'win'," Coach Mayo said enthusiastically.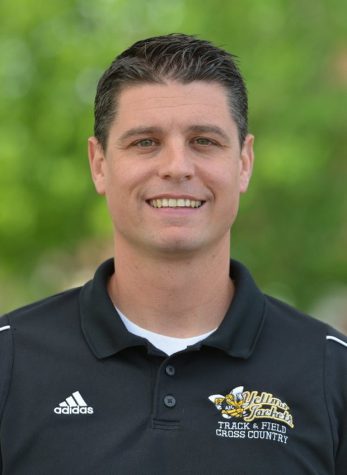 Coach Mayo wants the track team to come to practice on time, be ready to work and die out in practice. Being extremely tired after a workout shows that you worked hard, he tells runners, sprinters and jumpers.
Coach Bailey had the same mindset for his jumpers to exceed their limits in hopes of scoring high.
"We may be a Division II track team but, we are going to do Division I workouts and be the best," said Coach Bailey.
Jashane Brown is an incredible senior who runs track for AIC. This is his last year, and he aims to leave a record behind.
He is recovering from a few hamstring injuries and hopes to recover and perform to the best of his ability. Brown's goal is to lead the team down the right path to achieve the highest possible accomplishments.
"This year's track team has so much potential, it's crazy," Brown said.
"I feel we can win conference again and maybe even take nationals. You never know man," he added.
Brown's favorite event is the 400. He is hoping to go to 45 seconds, which is a big deal. He feels that with this track team and coaching staff, his goal can be accomplished.
"My body is feeling 100 percent so yes, we're here," he said.
Tamicka Gary is a junior who was a sprinter on the team, until injury complications took place where she no longer could run track.
She is now the women's team assistant coach.
"I really miss running, that was my passion," said Gary.
Gary developed a hip pull that can become more damages if she keeps runnning. It came to her and the doctor's decision to no longer run. That was the only solution for her.
Now that she is the assistant coach, Gary is hoping to lead the women's track team to their first conference win. Gary will make sure that the team completes the workout regimen, which includes diet, stretching, working out, completing school work, and repeat. With repeating those quantities, another conference title can be accomplished.
"My girls will work ten times harder this year and we are going to win the conference. We have too many talented runners this year not to win," she said.
The AIC track team is on their way to victory.
And with the encouragement and work ethic both teams have, the goal can be accomplished.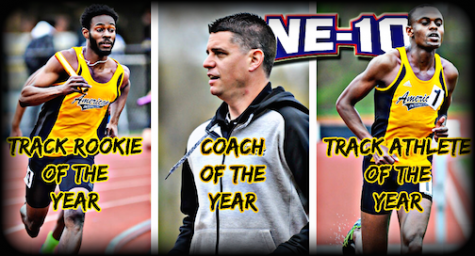 With Coach Meyo and Coach Bailey alongside Coach Brown, the teams are in good hands.
AIC may be Division II but, as Coach Bailey said, only Division I work ethic is in progress.
The AIC track and field team is on a mission.