Spring football at AIC — back to the grind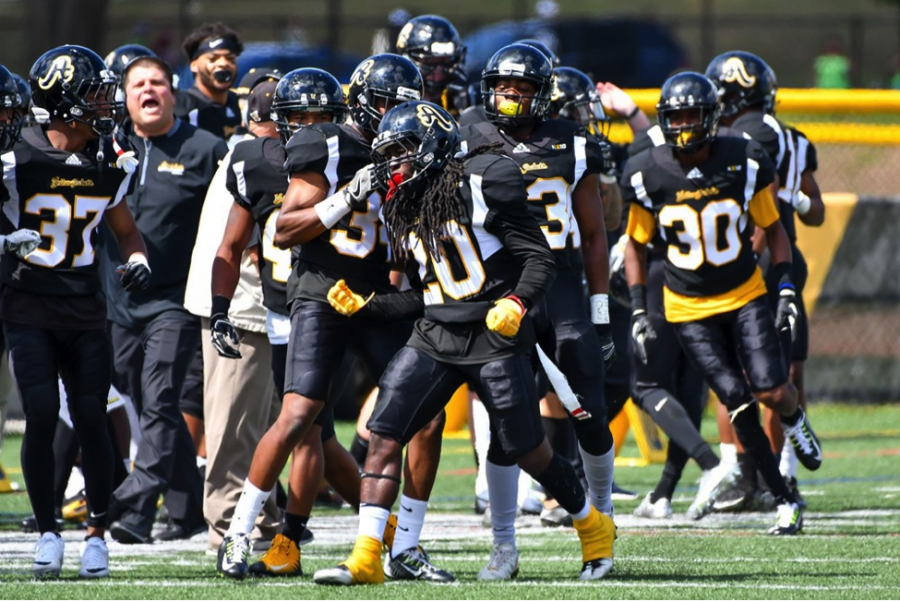 It's spring and the football season is once again right around the corner. AIC and its staff are planning and changing a few things just to have better results than last year.
Although this process is not easy and requires everyone including coaches to work hard and improve to next level.
As of right now spring training is in session and the new guys and veterans are working harder than ever but its up to head Coach Art Wilkins to keep these guys locked in as a unit.
For example, these guys must prepare mentally before they can progress physically, meaning grades must be good in the classroom and at least a 2.5 GPA to play each season.
Most student-athletes like myself struggle with this part, however, it's all about applying yourself. I get sitting down and doing work is boring but to play and achieve goals in life you must deal with education and passing in the classroom.
According to Aaron Patterson, "The grind takes place in the weight room during the spring."
In the weight room, these guys lift heavy weights and have multiple weigh-ins to maintain their weight. Some of the drills performed in the weight room are front and back squat, bench press, hand cleans, and others that help build strength. This is very important because football is a sport built around strong, grown, and fast men who could care less about size on the field.
Everyone wants to win although winning comes with accomplishments, hard work and sometimes failure.
It's all about who wants it more and this season I feel like AIC wants to be recognized!
Spring football takes place in about 3 weeks when the weather gets warmer. This is where some of the younger guys can prove they are worthy of even stepping foot on the field during the regular season.
Freshman Chuckie Robinson says "the spring games will give the coaches a clear idea on where players need to be and where others need to be replaced, hopefully, I can find myself in one of those positions"
Every spot on the field is important too because football is a team game. Everything falls into place if everyone decides to do there one-eleventh. This doesn't just go for the guys on the field but on the sideline cheering also.
Therefore, this group of men must put their personal issues to the side and come together as a team to become one unstoppable force for the upcoming 2018 season.
Wish AIC luck!