There's a new coach in town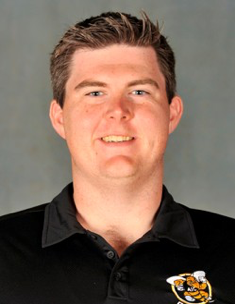 American International College has signed Rob Guiry for a second season as Interim Head Men's Rugby Coach.
Last season, Guiry brought the college team to a 13-5 winning season. As head Coach he also led AIC to victory in three conference championships in 2014, 2015, and 2016.
Guiry is no stranger to the game.
He started playing rugby for the Springfield Rifles when he was 19 years old. He also started the rugby club at Western New England University.
Guiry also coached rugby at WNEU from Aug 2010 through June 2014. Under his leadership the team ranked 19th in the country in 15's and ranked #5 in 7's in the National Small College Rugby Organization (NSCRO).  He also led the WNEU rugby team from Division IV to Division II.
In 2015, he was a coach in the American Collegiate Rugby Championships (ACRC) as well as the East Coast Rugby Conference (ECRC). He also won the Nutmeg State Games Bronze Medal in Connecticut.
In a recent interview, Coach Guiry discussed why he decided to accepted a coaching position at American International College.
"I always admired the college's Division 1 rugby program," Guiry said.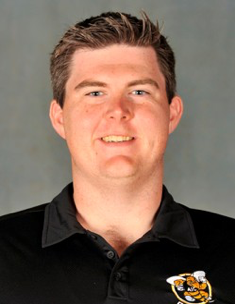 "I also loved the way their rugby program was growing. When the assistant coach position became available, he jumped at the chance," he added.
Coach Guiry also said he admired the former head rugby coach, Josh Macy, who taught him a lot about the game of rugby.
Guiry has a very positive outlook about the upcoming season, saying that he is "excited about the season. American International College is in the Division 1A. There is a good core within the team and we are working on building a strong culture. Our team will continue to develop over the course of the season and support each other. There are two new coaches on staff and we are moving in the right direction."
The players also have a good feeling about the upcoming season. One player feels that "we are starting fresh. We have some new players as well as old returning players.
"We have things to work on but we are coming together as a team," he added.
Jake Sweigard is an incoming freshman and feels really positive about the direction of the team.
"This is his first time on a college team so it's a different experience. It is a tough game, like football, but with more excitement." Sweigard said.
Tyrese Hamilton is also an incoming freshman who is new to the sport. He agrees with Jake about the game.
"This is a new sport for me but the team is growing as a brotherhood and we come together as a family and work together," Hamilton said, adding that he has been working hard to become a strong rugby player and a valuable team member.
This team is wasting no time preparing for the upcoming fall season. These athletes spend time in the gym and on the field preparing themselves both physically and mentally. They spend time conditioning, running drills, and practice game strategies. They are ready to meet any opposing team.
The team's intense training seemed to pay off.
The Yellow Jackets had their first game of the season on Saturday against the University of Yale. The offense was strong and was able to blast through Yale's defense to score points.
The defense seemed to be struggling a little but still managed to fend off Yale's advances. The final score of that exciting game was 39-19.
The season looks bright for the Yellow Jackets. Go Yellow Jackets!