AIC Radio takes on new territory in a big way
The new and improved Radio Club at American International College is taking over social media and broadening their horizons. They plan on doing something they have never done before to entertain the students. This idea is to create and broadcast podcasts for students to stream. The Radio Club plans to air these new podcasts starting on the week of homecoming.
Yosheka Cousins, a business major, is the secretary and the event coordinator of the Radio Club. She joined the club last year. Linedlay Alcide, majoring in biology, is also a part of the Radio Club. Alcide is the Vice President of the club.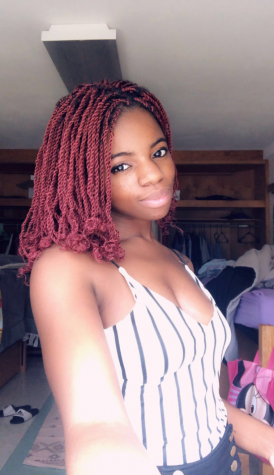 According to Cousins, "The Radio Club will be starting a Radio show. We will be introducing segments that will occur once a week, keeping everyone informed on what's happening on campus. And it will also be something fun for those who want to go into broadcasting."
The Radio Show will also be distributed as a podcast.
Cousins also stated that "the segments will run around fifteen to twenty minutes. Thus, when putting the podcast together, it should run around an hour or an hour and a half." Alcide added more detail to the different types of segments we would be seeing in the show.
According to Alcide, "For a radio show, we have divided the podcast into different segments: we have Motivational Mondays, Tea Time Tuesdays, What's Going On Wednesdays, Talk To Me Thursdays, and Fantastic Fridays." Cousins added, "Segments will go out every third week. We will air segments on different days throughout the week for a consistent week."
On Motivational Mondays, they will talk about inspirational quotes, motivation, health, wellness, and other fun ways to inspire students to start the week off great.
Tea Time Tuesdays will be about spilling all the gossip in fashion, celebrities, and the entertainment industry as a whole. They have other ideas to get the students to get involved and maybe "spill the tea."
What's Going On Wednesdays will feature a discussion about general academics, classes, and what's going on on campus.
Talk To Me Thursdays will focus on the students' voices at AIC. It's where the students say their opinions on certain topics. Finally, Fantastic Fridays will be all about sports, from professional leagues to sports at AIC.
Alcide stated the radio show "will be aired on YouTube, Apple Music and SoundCloud," so students can find it via their favorite device. "We will have different source to listen to podcasts in the future, but at this moment, YouTube is our main platform on the AIC radio channel. We will be dropping our podcasts the third week of every month, so stay tuned."
The Radio Club will also be doing the same things you love from previous years. "We do a lot," Alcide said. "We play music on the quad every Tuesday during C-hour. We play music in the Dining Commons every Tuesday and Thursday for dinner."
In the Dining Commons, the music on Thursdays is Throwback Thursdays. This means that the Radio Club plays hits from the early 2000s and before. During these times when they play music, they encourage people to give song requests. In addition, Cousins stated they also do "events like Talent Show and Buzz Bash, where we had performers who demonstrated their talents in front of an audience."
The Radio Club is about broadcasting, whether it be music, podcasts, or other types of art. Both Cousins and Alcide believed that the Radio Club is a way for students to express their creative side. They encourage everyone at AIC to explore and share their interests and passions in many different possible ways.
To see what events the Radio Club is hosting, follow the club on Instagram @aiconair and on Snapchat @aicradio413.