Local Editor Drops In On Journalism Class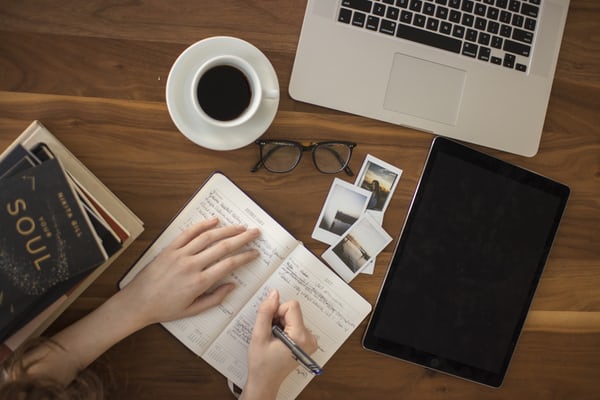 AIC's Introduction to Journalism class recently had the opportunity to meet with Liz Roman, an editor from The Republican, during one of their zoom class meetings. Roman got her job from an internship opportunity she earned at the end of her semester during her time at Holyoke Community College.
"I started by internship at The Republican when I was nineteen or twenty," Roman said. "My professor worked at The Republican at the time and awarded whoever did the best that year an internship opportunity," she continued. "I had to do a story on the spot."
Roman kept her internship all the way through her time at UMass and was hired by the newspaper right after she graduated college.
Roman has always loved journalism, but never actually wanted to be a journalist, or even knew what being a reporter involved. "I'm nosey by nature," Roman said with excitement. "I'm one of those people who will stop and look at a crime scene just out of curiosity."
The Springfield native is fluent in speaking English and Spanish and proficient in writing Spanish. "I also work for the Spanish publication that we release weekly," Roman said.
While she currently oversees only one reporter, Roman is very happy with the position that she is in. "It's very cool to be on the editing side," she said. "I get to decide what kinds of things go into the paper. I also love to write, so having a job where I get to do that is something that I'm really passionate about."
Roman really loves to showcase the Black and Latino communities in a positive light, especially because the media frequently represents them in a negative light.
"A lot of times we're misrepresented in the media," Roman said. "I think the best way to change that is to be a part of that change–being the one writing and telling the stories. It's always important to show the editors that positive things happen."
During this call, Roman gave the up-and-coming journalists a lot of great advice for conducting interviews and writing up stories. "Always be proactive," she said. She also emphasized how important it is to have a "visual representation of what's going on."
She also told the students that when writing a story, they should always remember what they want. "Remember the types of voices you want and need for your story," she said."Don't try to control the narrative while people are talking."
She suggested to students that if they are ever covering a developing story, they should always be careful about the types of questions they ask in order to avoid compromising the people getting interviewed. She reminded the students to always stay levelheaded with the work they produce.
"Always remember, not everyone will always be happy with what you write," she cautioned. "Grudges will be held." But she encouraged the class to "always be versatile and flexible. Be able to learn more."
She also stressed the importance of getting to know the person that you're speaking with. "Be familiar with the 'whoever' and 'whatever' you want to write about," Roman said. "Be particular about what they say, and make sure to send general ideas of what you're going to ask people before the interview takes place if they're feeling nervous about speaking with you."