International Students Face Changes Adapting to New School, Environment
International students Effie Schuler, Kaira Touray, and Aifric Ní Ghibne shared their experiences on a new culture, homesickness, and adapting to their surroundings. These students come from all over the map, ranging from Sweden, England and Ireland. As new students in America, they had to adapt to the different precedents set here in school, sports, and socializing. It is important to represent these students and how they feel to show how you can adapt to new surroundings and change your lifestyle. They have come to American International College for the fall semester and shared with me what they've encountered so far.
Effie Schuler, a Freshman international student from Sweden, shared how different the culture in America is from Sweden. Schuler plays on the women's soccer team and is an International studies major.
Schuler said, "Everything is different–from what people are wearing to how they interact with each other." Interactions here are much more friendly and interactive compared to Sweden, she noticed. In Sweden, people don't really have small talk and they don't talk to people they don't want to.
Another difference Shuler noticed is that people in the US behave in ways that might be perceived as disingenuous. "[They]… use words that don't have true meaning behind them," Schuler said. In her experience, people throw words like "love" around in the US, and don't truly mean it. In Sweden, that's something serious that you only say to your loved ones.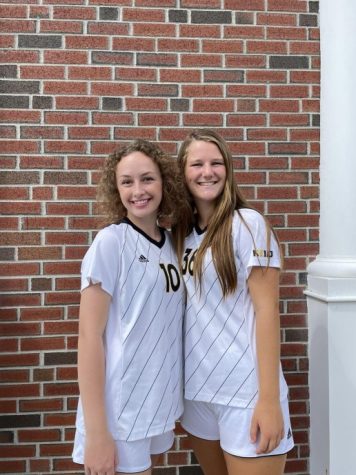 What she does like about AIC is how much diversity is present. There are so many different backgrounds here at the school, and she finds it interesting to learn about these people.
Her experiences while playing soccer have also been extremely different from back home.
Schuler shared that "The actual soccer is more physical and intense, while in Sweden it is more tactical and technical. For the team, it feels like people care more about individual success rather than the team as a whole. It's very individualized here and it feels like people are playing for the coach's approval instead of for the team."
She claimed that having to adapt to this new coaching style and team dynamic isn't easy, but it is very doable. Schuler has had to change her style of play on the field and has also had to adapt to new forms of socializing.
The language barrier hasn't been too difficult for her to tackle, but the evaluation methods we have are totally different.
"The work itself isn't much different from home," she explained. "But understanding the grading system is a challenge for me." She had to face challenges in the classroom and adapt quickly to fit into the school.
Schuler's experiences here so far have been both positive and negative.
She has said, "The American dream isn't what has been depicted here based on what I've been shown on TV and the news." Though it's not what she expected, she's happy to meet new people from all around the world.
"It's a very interesting experience that I am  grateful for the opportunity to go through," Schuler said.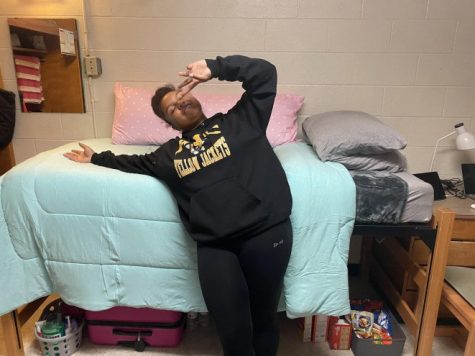 Kaira Touray is a Freshman Women's Rugby player from England. She is a Criminal Justice major and describes what life is like here compared to her home.
Similarly to Schuler's response, Touray also explained how people are much more friendly here compared to England.
She described it by saying, "The culture is very different and people are a lot more talkative. But at the same time, [they] seem to be very extra or fake. On a surface level, it's easier to make friends here, but real connections with people seem to be harder to make." It seems to be a common trend that the people in America are much more talkative, but there's also a trend of being "fake." Touray was able to see this very quickly and adjust her ways of socializing towards people.
Touray struggles with the food here and how different it is compared to what she's used to back at home. She describes the food as "Very expensive compared to back home, and everything's fake and processed. No fresh food." This is a huge obstacle in her experience here because she had to find new things that she likes, especially to maintain her health and food intake for rugby.
For rugby, the coaching style is different from what she is used to, and the team chemistry isn't the same either.
Touray explained that the  "Main difference is rugby has always been skill-based. Here, it's a lot of fitness; not as much skill. Coaches don't focus on skills and the team is not as close as home. " It's not easy adapting to a new style of coaching when you've known one way your whole life, so Touray had to make quick decisions and alter her view on coaching styles and team chemistry.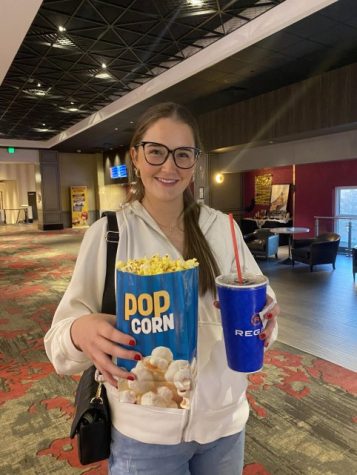 Aifric Ní Ghibne is the final international student I interviewed. She is a freshman on the women's rugby team, and she comes to the US from Ireland. She is majoring in Criminal Justice.
Aifric has described the culture in America to be widely different than in Ireland.
"Everything's bigger and so-called 'better,'" Ní Ghibne said. "It's very different, and much more diverse compared to Ireland." Though she has only been here a short amount of time, she has seen what it is like to live here and has had to adjust to this way of living.
Ní Ghibne had to modify the way she spoke to people in order for others to be able to understand her.
"I have to speak slower for people to understand me," she said, "and [I] can't use Irish slang because no one will understand." She has had to change her vocabulary in order for others to be able to keep up with her accent.
Ní Ghibne has noted that "The food and even the products here are totally different from home, so it was definitely a struggle to find basic things that I need." She had to change her way of life coming here with so little, and change the little things about her everyday needs.
For rugby, her time here has been very different from past experiences at home.
Her thoughts echo Touray's. "The team isn't really a team," she said. "There's no bond between us. People only care about their own well-being and compete against one another for spots rather than work together as one whole team." Her teams from home had strong chemistry and she has described them as being family. According to her description of the team, she has been forced to adjust her playing style and social life on the team.
Within school, Ní Ghibne has found it a struggle using so much technology. She has also never learned in English, making her school work that much more challenging.
In Ireland, Ní Ghibne "Never used technology; we studied different subjects, and it's also my first time learning through English and not Irish. There is a lot lost through the language because some vocabulary in certain classes are things I've never even heard of." She has to work harder in her classes to just understand the language.
All of these international students face difficulties of homesickness, adapting, and sports. Though they have to face these difficulties, they are able to overcome them with hard work and determination. Though they have a long road ahead of them in college and in sports, they continue to thrive here and are able to persevere even when they are far from their comfort zones.