AIC Students React to NFL Divisional Championship Games
There's nothing quite like playoff football in January!
If you're a fan of the NFL or just a football fan in general, the weekend of the playoffs was truly one to remember. On Sunday, January 29 we saw the Philadelphia Eagles and San Francisco 49ers face off for the NFC championship crown. The Kansas City Chiefs and the Cincinnati Bengals squared off for the AFC championship crown, and the winner of each game advanced, punching their ticket to play in Super Bowl 57.
Philadelphia would end up crushing the 49ers by a score of 31-7. On the other hand, we saw a game between the Chiefs and Bengals that went down to the wire. Ultimately, the Chiefs would escape with the win by a final score of 23-20, thanks to a clutch field goal by kicker Harrison Butker.
Some AIC students weighed in on the games.
"Smoking on that Joe Burrow pack, yessir!" said Joe Difilippo, commenting on the Bengals game. "That game was so nerve-racking! I have never seen such a back-and-forth, heart-racing, nail-biting game!"
Shamar Schand agreed, saying, "That Bengals and Chiefs game was a roller-coaster! I'm not personally a fan of either team, but I can't imagine how the fans felt. It just felt like whoever had the last bit of momentum was going to come out with the win, and that's what the Kansas City Chiefs did. I was kind of hoping for a Super Bowl rematch between the Chiefs and the 49ers, but hey, I think this Super Bowl will definitely be one for the ages."
Difilippo also commented on the Eagles victory. "That Eagles and 49ers game was such a wash," he said. "I was really annoyed that rookie Brock Purdy went down due to injury, because after he left the game the Eagles just took over the game and didn't look back. But hey, what can you say? It's a risk that comes with this game."
Shamar Schand agreed. "When that 49ers rookie, Brock Purdy, went down, I already felt like the game was going to get out of hand," he said. "There's just no way you can win that type of game with that much magnitude with a fourth-string QB."
Difilippo added, "That Chiefs and Bengals game on the other hand had me ready to pull my hair out–and I'm a Patriots fan! I wanted the Chiefs to win because I felt like the Bengals were bumping their gums and talking too much. Sometimes you have to humble yourself and Mahomes and the Chiefs humbled the Bengals. I look forward to watching the Chiefs versus Eagles Super Bowl."
Akai Garcia, a devoted fan to Patrick Mahomes, was not disappointed by the quarterback's performance in the playoffs. "Mahomes is just a magician at quarterback," Garcia said. "The stuff he does while under pressure and with the weight of the world and sports on his shoulders is ridiculous! No matter if he is down by ten points in the fourth quarter, this guy always finds some way to win and make plays. My guy was out here throwing lasers and off-balance jump throws on a high ankle sprain. Who does that? A high ankle sprain takes at least four to six weeks for it to be properly healed… and all back up to par, but this guy Mahomes didn't give a damn! He said, 'Sprained ankle? No problem!' We are really witnessing greatness."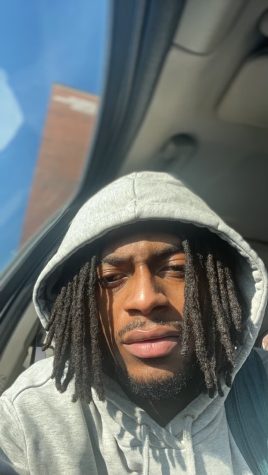 The Kansas City Chiefs take on the Philadelphia Eagles for Super Bowl LVII this Sunday, February 12.